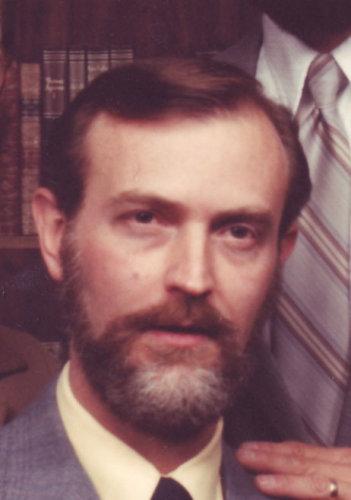 Danny "Dan" Gruver, 64, of Amarillo died Saturday, Feb. 26, 2011.
Services will be at 2 p.m. Wednesday in Temple Baptist Church with the Rev. Chad Mantooth, pastor, officiating. Burial will be in Llano Cemetery by Cox Funeral Home, 4180 Canyon Drive.
Danny was born and raised in Amarillo, graduating from Amarillo High School in 1966. After graduation, he received an appointment and attended The U.S. Naval Academy in Annapolis. MD.
Danny later attended West Texas A&M University, where he earned three master's degrees in the disciplines of science and chemistry. He was employed at Pantex.
Danny will always be known for his love of books and his burning passion for lifelong learning. He was immersed in the Hebrew language and culture and was active in Mayim-Hayim Hebraic Learning Center. He was a member of First Baptist Church.
Dan was preceded in death by his father, Wesley Dale Gruver; and a brother, Randy Scott Gruver.
He is survived by his mother, Dorothy Gruver of Amarillo; a brother, Tim Gruver and wife Christy of Amarillo; a niece, Heather Bilbrey and husband Joe of Amarillo; a nephew, Jarrod Gruver and wife Tabitha of Hereford; three great-nieces, Sye Laing, Kree Laing, and Briar Gruver, all of Hereford; and a great-nephew, Tell Laing of Hereford.
The family suggests memorials be to Odyssey Healthcare, 6900 W. Interstate 40, Suite 150, Amarillo, TX 79106l; or Temple Baptist Church, 3208 S. Van Buren St., Amarillo, TX 79109.
Updated: October 26, 2018
Curator: Ed Moore