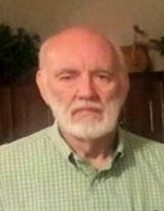 Dan Lee Olson, 72, passed away at his home on April 25, 2020, in Fruit Heights, Utah. He was born on March 17, 1948, in Minneapolis, Minnesota to Marshall Norman Olson and Joyce Pauline Johnson Olson. Dan was raised in Minnesota living in Prior Lake and Bertrum.
Their family later moved to Logan, Utah where he attended Logan High School. He also attended The Naval Academy, where he served as a Midshipman in the Naval Reserves. Dan then attended Weber State University.
Dan married the love of his life, Mary Lynn Homer Olson on April 29, 1967, in American Falls, Idaho. Together they built their current home in Fruit Heights from 1977- 1979. They did all the work themselves (with some help from family members), from the excavation, to framing, and finally the finish work. Dan and Mary will celebrate their 53rd wedding anniversary on April 29, 2020.
From 1968- 1985, Dan worked for Blue Cross Blue shield as a Computer Operator. He later moved to Systems Analyst and retired from that job in 2013.
Dan is a member of The Church of Jesus Christ of Latter-day Saints.
He is survived by his wife: Mary Lynn Home Olson; children: Eric Paul, Laurel (Matt) Greaves, Kara Marie Olson, Michelle (Tom) Butler; grandchildren: Brooke, John, Ethan, Taylor, Kelsey, Sadye, Signe, Talmage, Samuel, Lucus, Jocelyn, Max; and great grandchildren: Caden and Prestley. He was preceded in death by his parents.
A private service was held on Tuesday, April 28, 2020, in the Tremonton Riverview Cemetery. A public service will be held later in the year.
To send sympathy gifts to the family or plant a tree in memory of Dan Lee Olson, please visit our tribute store.
Updated: February 14, 2022
Curator: Ed Moore