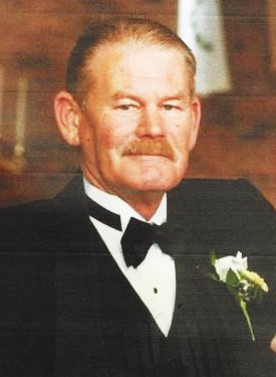 Daniel Quen Stockhaus passed away peacefully in his sleep on 24 November 2016, after a long and courageous battle with cancer. He was at home with his wife and mother.
Dan was born in Tucson, AZ, and later moved to Flagstaff, AZ, where he attended Flagstaff High School and lettered in baseball, football, and golf. He received an appointment to the Naval Academy Class of 1970 and minored in weapons. After commissioning, Dan was assigned to HULL (DD-945) as gunnery assistant and made two deployments to the Western Pacific. Subsequent assignments included FOX (CG-33) (navigator) and Fleet Training San Diego (instructor). After separating from the Navy in 1977 and trying his hand as a consultant/contractor in the San Diego area (where he met his wife, Diane), he joined the staff at the Naval Ocean Systems Center (currently Space and Naval Warfare Systems Command) as a project manager in the C41 Department, from which he retired in 2004.
Dan was a natural athlete, and golf was a favorite sport of his, but he was as adept with a hammer and handsaw as he was a putter. He spent a good deal of his retirement tinkering with his model railroad and upgrading kitchens and bathrooms in family homes in San Diego and in Phoenix. He truly loved the Grand Canyon State, and he and Diane moved to Prescott in 2015 to let him breathe the pure Arizona air. That did not mean he didn't love to travel, whether in the driver's seat of his latest 'Vette or on a cruise ship to the Caribbean or Alaska. He had some great sea stories about his and Diane's adventures.
Dan belonged to the American Legion, and was a life member of the VFW. Dan was a good friend and a devoted family man who was passionate about caring for his wife, his daughter and grandsons, his mother and father, and his brother, Bill. He was generous with his talents and with his time and liked nothing so much as being in the company of his friends and family. He never had an unkind word about anyone, and we will miss his quiet wit and companionship, his stories and his presence.
Dan is survived by his wife of 31 years, Diane; mother, June; daughter, Melanie (Matt) Fuemmeler; and grandsons, Isaac and Caleb. A Military Graveside Service will be held on January 23, 2017 at 11:00 AM at the National Memorial Cemetery of Arizona, with Full Military Honors.
Updated: August 31, 2018
Curator: Ed Moore