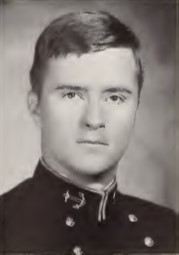 David Crockett Dodson of Savannah, GA and formerly of Columbia, SC, passed away September 19, 2004 at home under the care of Hospice Savannah, SC.
He was born October 31, 1948 in Atlanta, GA., son of the late Weyman and Marguerite Dodson, Sr. He grew up in Greenville, SC and moved to Savannah, GA in 1964. He was graduated from Jenkins High School in 1966 and the U.S. Naval Academy in 1970.
After serving in the Navy, he returned to school and graduated from the USC School of Law. In civilian life, he practiced law in Greenville, S.C. with his brother, Weyman Dodson, Jr. He retired from the Naval Reserves at the rank of Lt. Commander.
When he returned to Savannah, he became a member of Congregation Mickve Israel. He is survived by his wife Marie Morace Dodson of Savannah, three sisters, Shirley Danner (Malcolm) of Charleston, SC, Deborah Dickey of Savannah and Elaine Young of Columbia, SC. and several aunts, uncles, cousins, nieces and nephews. He was preceded in death by his parents and his brother, Weyman Dodson, Jr.
Graveside services will be held Tuesday, September 21, at Bonaventure Cemetery, Savannah at 11:00 a.m. with Rabbi Arnold Belzer, officiating. Remembrances: Congregation Mickve Israel.
Updated: September 13, 2018
Curator: Ed Moore