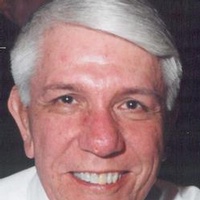 David John KAPLA age 60; beloved husband of Sharon (nee Stucky); loving father of Erin and Staci; cherished son of Martha (nee Szczuplinski) and Frank Kapla (deceased); devoted brother of Sandra Huelsman; dear uncle of 6; dear nephew of Bernard and Laverne Stuplinski; close friend of many and treasured companion of Lacey, Jada and Lola passed away on January 27, 2009.
David attended US Naval Academy (Class of 1970) in 1966 and was a U.S. Navy Gulf War Veteran.
Friends may call at GOLUBSKI DELIBERATO Funeral Home 4747 Turney Road, Corner of Garfield Boulevard. Visitation will be on Saturday 4-6PM and Sunday 2-7PM. Family and friends are asked to meet at St. Barnabas Church, 9451 Brandywine Rd., Northfield, where a Mass of Christian burial will be celebrated on Monday, February 2 at 10:00am. Interment will be at the Ohio Western Reserve National Cemetery. Online condolences may be submitted at GDFH.net.
Contributions may be made to the University Hospitals Ireland Cancer Center, Institutional Relations and Development, P.O. Box 74947, Cleveland, OH 44101.
Updated: October 27, 2018
Curator: Ed Moore