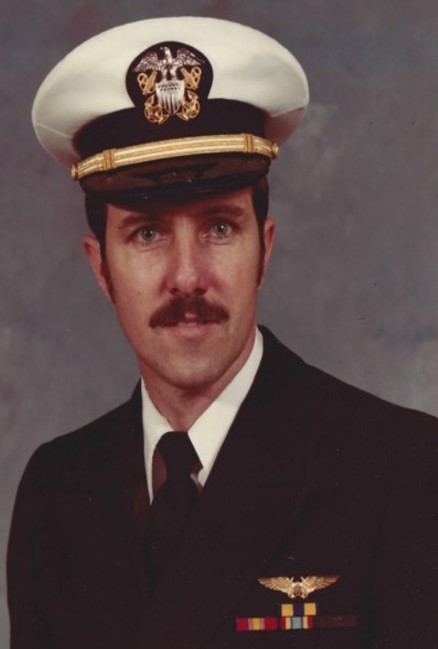 Dean John Legidakes, Sr. of Pensacola Florida, died on July 23, 2014 at the age of 67.
He was born on October 18, 1946, to Constantine John and Irene Legidakes in Philadelphia, Pennsylvania. At age 18, he enlisted in the United States Navy, where he received an appointment to the United States Naval Academy. He received his commission in 1970 in the United States Marine Corp. He spent a total of twenty-four years in the United States Navy and Marine Corps, flying the F4 Phantom. Dean retired from the military in 1991. He spent the next twenty years working for the Naval Education and Training Security Assistance Field Activity at Naval Air Station Pensacola, retiring in 2011. After retirement, Dean volunteered at the Naval Aviation Museum, and was an avid fisherman and recreational pilot.
He was preceded in death by his parents and son, Nicholas Paul Legidakes. He is survived by his loving wife, Cynthia; son and three daughters, Dean, Nichole, Alexis, and Samantha; four grandchildren; and his loyal dogs, Mia and Mitzi. He is also survived by his sister and brother, Claire Siddons and Leo Legidakes.
To celebrate the life of Dean, a visitation and viewing with reception will take place at Oak Lawn Funeral Home, on Tuesday the 29th of July, from 5pm to 7pm. Mass will be held at Little Flower Catholic Church on Wednesday, the 30th of July, at 11am, followed by 12:30pm interment with full military honors at Barrancas National Cemetery.
The family wishes to express special thanks to family and friends for all of their prayers, visits, and other support. Oak Lawn Funeral Home has been entrusted with arrangements.
Express your condolences in our guestbook at pnj.com/obits.
Updated: September 14, 2018
Curator: Ed Moore