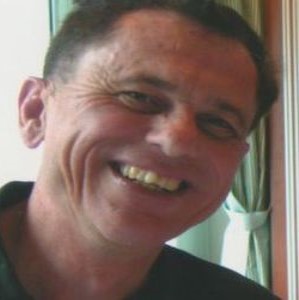 Lt. Col. Edward Anthony Gabarra Jr, USMC (ret), 67, of Carlsbad, CA passed away July 20, 2014. He was born in Providence, RI on April 13, 1947.
Ed graduated from the US Naval Academy in 1970, where he met the love of his life Marsha Lee Gabarra. They were married on July 25th, 1970.
Ed served his country honorably for 20 years. He lived his life faithfully serving as a Marine, husband, and father. Ed was survived by his sons; Mark and Jason, and three grandchildren; Julie Grace, Charlotte, and Enzo.
In lieu of flowers or other gifts, please consider donations to the UC San Diego Moores Cancer Center in Ed's name.
Updated: September 14, 2018
Curator: Ed Moore