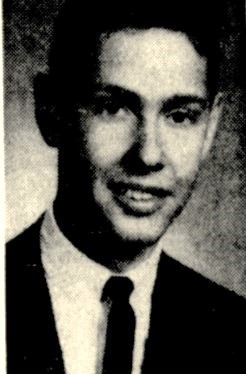 Frank Ledahawsky III was born on August 29, 1946 in Sophia, West Virginia. His parents, Frank Ledahawsky II and Effie Marie Ledahawsky, moved to Cleveland, OH in the early 1950's for a better life, away from the coal mines. In 1960, his family moved to Tuscon, AZ where his father worked as a carpenter during the housing boom and his mother worked in customer service at a department store.
Frank graduated from Rincon High School in Tuscon in 1964. He then attended Lamar State Technology in Beaumont, TX that summer and then attended the University of Arizona for one year where he was a member of the USAF ROTC. He received an appointment to the Naval Academy in June 1966. He resigned from the Academy during the first semester of the 1966-67 academic year and returned to the University of Arizona. He served in the Air Force following graduation from Arizona and then attended Temple Law School in Philadelphia, PA. He received his law degree and passed the Pennsylvania Bar Exam and practiced law in Pennsylvania. Frank served as the Assistant District Attorney for Lucerne County, PA and later as a staff lawyer for the Social Security Administration.
Frank died tragically, with his son Anthony Vitale, on June 16, 1997 in Pike County, PA. He was 49 years old at the time of his death and his son was 10. Frank and his wife Marcella Vitaletti, of Kingston, were separated at the time of his death and Anthony was living with his father. Frank was survived by his parents, his wife and several aunts, uncles and cousins.
Funeral services were held at the Harold C. Snowden Funeral home in Kingston, PA and a private interment was held by the family. In lieu of flowers, memorial donations may be made to the Anthony Vitale Memorial Fund.
Updated: November 20, 2018
Curator: Ed Moore