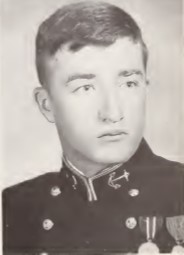 Gary Walter Bethke of Olalla, WA passed away June 14, 2003 at Harrison Memorial Hospital in Bremerton, WA.
Gary was born September 19, 1948 in Grangeville, ID, the son of World War II Veteran Walter H. Bethke (Deceased) and Catherine Eldredge Bethke. As a young boy, he moved with his family to Mackay, ID where he grew up on a fish hatchery that his father managed. He loved the high desert country of Idaho and his ashes will be scattered there later this summer.
Gary was appointed to the U.S. Naval Academy in 1966 by the late Senator Frank Church, making him the second ever USNA graduate from that region of Idaho. He graduated in 1970 with a BS in Aerospace Engineering, but a pivotal visit to Admiral Rickover sent him down the submarine, versus aviation, career path. Gary's military career was spent on the USS Trepang (SSN-674), and USS Guitarro (SSN-665). He also was assigned to the Submarine Group Two Staff in Groton, CT which included engineering duties aboard the NR-1 a mini-nuclear submarine. He left the Navy as a LCDR in 1979. Gary's heart was still in the Navy and in 1982 he affiliated with the Naval Reserves. He retired as a Captain in 1995.
His marriage in 1978, the adoption of a daughter and the birth of a son convinced Gary in 1979 that he should leave the Navy for the civilian Nuclear industry as Radiation/Chemical Department Head at the Enrico Fermi Nuclear Plant near Detroit, MI. In 1981, longing for a return to the Northwest, he and his family moved to Olympia, WA where he became the Satsop Nuclear Plant Construction-Startup Coordinator.
In 1982, he founded a Nuclear Consulting Company (COMEX Corporation), that kept him busy for over 20 years. His clients included the Department of Energy, the Nuclear Regulatory Commission, the Federal Emergency Management Agency, and the International Atomic Energy Agency. Over the past few years his work found him in Canada, Spain and the Ukraine. For the past 16 years, he and his family have lived in Olalla, WA.
Gary is survived by his wife, Laura (Cook); a daughter, Darby Bethke (Silverdale, WA); a son, Zachary Bethke (Bozeman, MT); his mother, Catherine Bethke (Boise, ID); a sister, Eileen Webber (Kennewick, WA); three granddaughters, Kiersten, Chloe and Clarice; and many nieces and nephews.
Contributions in memory of Gary may be made to the Marge Fulton Scholarship Fund, C/O Rula Smith, P.O. Box 714, Mackay, ID 83251. A Celebration of Gary's extraordinary Life was held Saturday, June 21 in Olalla, WA.
Updated: September 18, 2018
Curator: Ed Moore