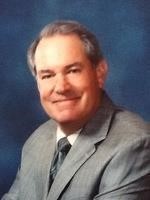 Gregory Taylor Adams passed away at home on January 13, 2016 after a courageous 2 1/2 year battle with transitional cell cancer. He was born on May 17, 1947 in San Jose, the middle child of Dr. Deane and Virginia (Thompson) Adams' 3 children. He grew up in east San Jose, attending Linda Vista Elementary, Pala Middle School and James Lick High School where he excelled at football and was named all-league tackle as well as being the school delegate to the Boys State convention. Lick was also where he met and dated his future wife, Diana Lickwar, attending her senior ball in 1964.
After high school he left for Bainbridge, Maryland to attend a military prep school for a year prior to entering the US Naval Academy. After another year at Annapolis, he decided a military career was not for him and transferred to Stanford University. While at Stanford he was in the Zeta Psi fraternity and spent part of his junior year in Florence, Italy, a place that he and Diana would return to in 2014. He earned his teaching credential from SJSU and began his primary career as a history teacher at Piedmont Hills H.S., where he met his first wife Jean Woodliff, a fellow teacher. He married, transferred to Silver Creek HS, and lived in Willow Glen and the Santa Cruz Mts., his home when his first daughter Dana was born in 1976.
After 9 years of teaching his entrepreneurial spirit took hold, leading him to purchase the Columbia Nursery plant business and move to Sonora, CA, even though he had no experience in either horticulture or business. He improved and expanded the nursery, adding a building, a florist shop and a seasonal Christmas shop. He wrote monthly newsletters, conducted plant seminars and served the community as a director on the Chamber of Commerce. Two more daughters, Brittany and Ashley, had been born in 1980 and 1984 and he supported all the girls' activities, including helping them to raise pigs for 4-H.
After eight years in Sonora, he divorced and reconnected with Diana who lived in San Jose and was also divorced with two sons, John and Nick. They married in August of 1990 and for several years had a commuter marriage, maintaining homes in San Jose and Sonora while she continued to work for San Jose Parks & Rec. and he continued to run the nursery.
In 1995 he sold the nursery and moved back to San Jose full time. He had always had an interest in politics and began a third career as a political consultant, naming his business Campaign Advantage and substitute teaching on the side. At the same time he served on the board of the Shasta-Hanchett Neighborhood Assn. and on "The Committee to Save Old Hoover," the school at which his grandfather, Roy Thompson, had been the first principal. After a couple of years he accepted a full time teaching position at Wilcox H.S. in Santa Clara. He enjoyed being back in the classroom with the advanced placement U.S. History students and became department chair, mentoring newer teachers and making a lasting impression on students with his lively, questioning style of teaching. In 1997 his youngest daughter Ashley moved to San Jose to live with him and Diana until her graduation from Mitty HS and he loved the opportunity to watch her play basketball and to get to know her friends.
In 2005 he joined the San Jose Country Club (where his parents and grandparents had been members) and began nurturing his passion for golf. After his retirement in 2011, he could also indulge other pastimes including reading, gardening, playing drums, and genealogy (he traced ancestors back to the Mayflower and England). He served on committees and the board at SJCC culminating in his selection as club President for the year 2014. He had already been diagnosed with cancer, but still worked tirelessly to benefit the club which was without a general manager at the time. Both he and Diana loved taking part in activities at the club over the years and developed many friendships--he especially loved golf with his Tues.-Thurs. gang of buddies.
During their years together, he and Diana were able to travel to England, Scotland, Mexico, the Caribbean, Madeira Island, France and Italy as well enjoying many local attractions, sporting events and live theater. Many of his favorite times revolved around family gatherings and activities with the grandchildren. He was a great husband, father, grandfather and friend, a good and gentle man who maintained his sense of humor to the end.
He is predeceased by his parents, and survived by his wife Diana Tone Adams; sisters Lisa deBritain & Anne-Marie Tarter (Dennis); daughters Dana Balch (Scott), Brittany Speer (Jeremy) & Ashley Adams; stepsons John Tone (Heather) & Nick Tone (Alissa); first wife Jean Adams; grandchildren Mason & Gabrielle Balch, Willa & Lucy Speer; step-grandchildren Evan, Zachary, & Julianna Tone, Lyndsey & Sydney Freitas.
Family and friends are invited to attend a Closed Casket Visitation on Friday, January 29, 2016 from 2:00 P.M. - 5:00 P.M. at LIMA-CAMPAGNA-ALAMEDA MISSION CHAPEL, 600 S. Second Street, San Jose. A Memorial and Celebration of Life will be on Sunday, January 31, 2016 at 2:00 P.M. at San Jose Country Club, 15571 Alum Rock Avenue, San Jose. Private family Internment at Santa Clara Mission Cemetery on January 30, 2016. Floral remembrances to LIMA-CAMPAGNA-ALAMEDA MISSION CHAPEL (address above) or Memorial Donations can be made to Cancer CAREpoint, 2505 Samaritan Drive, Suite 402, San Jose, CA 95124.
Updated: September 11, 2018
Curator: Ed Moore