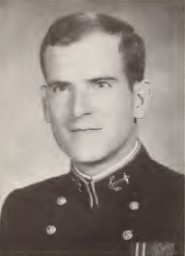 James D. "Jim" Anderton, age 63, died at home in Marietta, GA on August 16, 2011, following a courageous battle with cancer. Graveside services will be held 11:30 a.m. Friday at Georgia National Cemetery in Canton, GA with Rev. John Fraser officiating.
He was born September 19, 1947, in Dallas, Texas to the late Ernest and Ruth Anderton. He graduated from The United States Naval Academy in 1970 and was commissioned an Ensign in the United States Navy. He proceeded to earn his "Wings of Gold" in Kingsville, Texas and went to serve his country faithfully in the venerable A-7E Corsair II.
After his naval service, Jim settled in Marietta, Georgia with his family. He is survived by his wife of 41 years, Judy, his son and wife, Brian and Becky, his son and wife, Jeff and Ariel, his son and wife, Matt and Ronda, seven grandchildren, Cole, Isaac, Abigail, Nate, Nick, Caroline, Jillian, and brother and sister-in-law, Blair and Joanie.
Contributions may be made to Georgia Cancer Specialist, "Pennies with Purpose", 340 Kennestone Hospital Blvd., Suite 100, Marietta, GA 30060.
Family will receive friends 5:00 to 8:00 p.m. Thursday at Mayes Ward-Dobbins Funeral Home and Crematory in Marietta. www.mayes warddobbins.com
Updated: September 12, 2018
Curator: Ed Moore