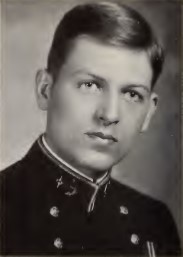 James Patrick Lawton 56, died October 12, 2004, of heart failure at his home in New York City.
Devoted father of Kathryn Ann Lawton of New York City, he is also survived by his mother, Patricia Lawton, three brothers, Edward, Jasper and Patrick Lawton, two sisters, Kitty Cook and Carlotta Lawton.
He joined the law firm of Davis Polk & Wardwell in 1978, and became a partner in 1985.
He was a graduate of the U.S. Naval Academy, Class of 1970. He attended William and Mary Graduate Business School, 1973 - 1975, and graduated from University of Virginia Law School in 1978.
A memorial service will be held at Church of the Heavenly Rest, 2 E. 90th St, New York City, on Tuesday, October 26, at 11:30 AM.
In lieu of flowers, the family would appreciate any charitable contributions made in Jim's memory.
Updated: September 06, 2019
Curator: Ed Moore