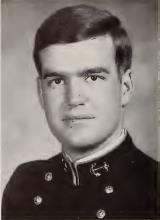 Jeffrey St. John Ball, son of Donald Thomas Ball and Ruth Catherine Murphy, passed away at the age of 71 at home in Sarasota, Florida on February 1, 2019. Jeffrey was born in New York, New York during The Great Blizzard of 1947 on December 27th. A native of Port Jefferson, New York, Jeffrey graduated as part of the class of 1966 from Port Jefferson High School prior to his appointment to the United States Naval Academy. With the class of 1970, he graduated from the Academy with a Bachelor of Science in Aerospace Engineering. Following graduation, he reported to Naval Air Station Pensacola in pursuit of his Wings of Gold. He was selected to be a jet pilot and ultimately taught many aspiring naval officers to fly. After serving five years in the United States Navy as Lieutenant, he attended the Naval Postgraduate School from 1975 through 1977, where he investigated Naval aviation accidents.
After attending the Naval Postgraduate School, Jeffrey stayed in Monterey, California where he had four children between 1980 and 1991. He loved to share his passion for sailing, painting, drawing, "Jeopardy!," and board games such as Take Off! and Monopoly. Always the sports enthusiast, he played lacrosse, football, and field handball during his time in Annapolis. He loved the Yankees, Jets, and Giants and regularly attended Navy home football games. His first love, however, was flying, studying, and appreciating aircraft. He had extensive knowledge on a wide variety of planes, especially those used in WWII and the ensuing decades. Even the professors in his field of study at Annapolis were impressed with his knowledge. In addition, he had an extensive collection of authentic model airplanes and ships, many of which were replicas he built himself to showcase.
Upon his honorable discharge from the United States Navy, he flew for commercial airlines for a number of years before entering the commercial real estate world with industry leaders. After employment with J.R. Parrish, he went on to become the Senior Vice President of such prestigious companies as Cushman & Wakefield and Transwestern in northern California. Intent on establishing his own business, he founded the firm Ball & Company Real Estate Advisors and was a member of the highly regarded Society of Industrial and Office Realtors. He achieved considerable success representing clients across the country.
Jeffrey is survived by his wonderful children, daughters Ashley, Whitney, Katherine, and son Conor. He also leaves behind siblings Donna, Kim, and Terry and loving partner, Lois McGovern.
Memorial services will be held at 10:30 AM on January 31, 2020 at St. Andrews Chapel at the U.S. Naval Academy followed by interment at the U.S. Naval Academy Columbarium.
Updated: January 11, 2020
Curator: Ed Moore