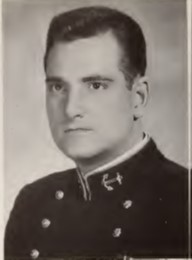 John Malcolm Thompson, 63, of Hopewell, VA, passed away Wednesday July 23, 2008, at his residence.
John was a graduate of the U.S. Naval Academy (Class of 1970), Nuclear Power School, and received a BS in Mechanical Engineering and Master's of Business Administration from Temple University. John's career included the Frankford Arsenal in Philadelphia and most recently the Defense Supply Center Richmond. John was a member of the National Rifle Association and a member of St. Mark's Episcopal Church, Richmond, Va.
He is survived by his wife, Diana Jordan Thompson; son, John M. Thompson Jr.; daughter, Beth Ann Thompson; and sister, Patricia Ann Pavlenco and her husband, Gregory.
The family will receive friends from 6 to 8 p.m. Friday, July 25, 2008, at the Nelsen Funeral Home, 214 N. 6th Ave., Hopewell, VA. A memorial service will be conducted at 2 p.m. Saturday, July 26, 2008, at the funeral home. Interment will be private. Memorial contributions may be made to the Families of the Wounded Fund (www.familiesofthewoundedfund.org) or the ALS Association. Condolences may be registered at www.nelsencares.com.
Updated: September 13, 2018
Curator: Ed Moore