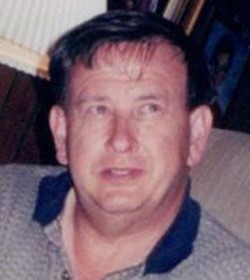 Larry "Gene" Denton, 62, a resident of Severn since 1966, died March 5, 2010 at the Tate Hospice House in Linthicum, MD.
Gene was born Nov. 14, 1947, in Bristol, Va., to the late Maude (nee Minor) and Arthur Denton.
He was a Naval Academy graduate and served in the Navy from 1970-1977. After the military he worked as an aerospace engineer.
Gene was a member of the Naval Academy Alumni Association and the B&O Train Museum. He enjoyed trains, history, family, building projects, travel, the Civil War, and was a music and trivia fan.
In addition to his parents, he was preceded in death by a brother, Guy Thomas Denton.
He is survived by his wife, Jean C. (nee Nevin) Denton; two children, Larry G. Denton Jr. and Sheri J. Bohs, both of Severn; and four grandchildren.
Friends may visit from 11 a.m. to 12 p.m. Tuesday, March 9 at Kirkley-Ruddick Funeral Home, 421 Crain Hwy. SE, Glen Burnie, with funeral services immediately following the visitation. Interment will be in Glen Haven Memorial Park.
In lieu of flowers, the family will establish a charity in the future.
Updated: September 12, 2018
Curator: Ed Moore