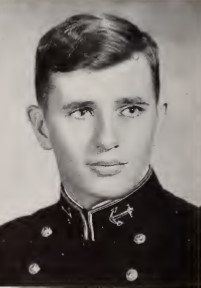 Mark Nye Sheldon, 64, of Southbury, CT died on Saturday, April 9, 2011, at 12:15 a.m. in the comfort of his happy home, surrounded by his loving family.
Born in Canton, Ohio, on Jan. 8, 1947, to the late Donald and Margaret Sheldon, Mark graduated from Don Bosco in Mahwah, N.J., and attended Bordentown Military Institute before graduating from the Naval Academy in Annapolis, MD with the Class of 1970. A corporate pilot with many travels, adventures and friends spanning the years, Mark's career ended on a high note as a captain with ROP Aviation.
Married almost 41 years, Mark is survived by his wife, Sylvia, whom he met on his beloved Long Beach Island in New Jersey; his children, Monica, Jeff and Matt; brother, Kevin; sister-in-law, Molly; nephew, Bryan; and niece, Kirsten.
Mark took a sincere interest in those around him and made a lasting impression with his humor and kindness. His family was his world, and to know him was to love him.
The family will receive friends and loved ones on Wednesday, April 13, at Munson-Lovetere Funeral Home, 2 School St., Woodbury, from 4 to 8 p.m. The funeral Mass is Thursday, April 14, at St. Teresa of Avila Church, 146 Main St. South, Woodbury, at 10 a.m.
In lieu of flowers, donations may be made in Mark's name to one of the following organizations: Memorial Sloan-Kettering, Lung Cancer Division, 1275 York Ave., New York, NY 10065, (866) 815-9501; or St. Teresa of Avila (203) 263-2008.
Updated: September 14, 2018
Curator: Ed Moore