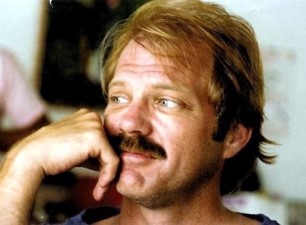 Michael Braun Aycock, 68, of Bethesda, MD, passed away May 25, 2016 after a long battle with Alzheimer's disease with his family by his side. He was born in Durham, NC on December 3, 1947 to Thomas Malcolm Aycock and Carolyn Mathes Aycock. Mike was a proud graduate of Murphy High School in Mobile, AL and of the United States Naval Academy, class of 1970, where he lettered in football and golf.
After graduating from the Naval Academy, Mike joined the Nuclear Regulatory Commission, followed by many years at a nuclear engineering consulting firm. He later chose to start his own business and became a founder of Dry Clean Depot, now known as Zips.
Mike had a passion for music, photography, art, golf, football, running, and life itself. He had a deep love for his family and a great sense of humor. He always said "life is good."
Mike is survived by his wife, Sandra Aycock, and their children, Taylor Aycock and Thomas Joseph Aycock. He was formerly married to Suzanne Ellis Colbert, with whom he had two children, Christopher Aycock and Lauren Aycock Anderson. He is also survived by his brother, Thomas Judson Aycock, his sister, Sue Aycock Snipes, his step-mother, Clare Aycock, and his step-sisters, Leah Simon, Harriet Simon, and Elsa Gaskell.
In lieu of flowers the family requests donations be sent to either the Alzheimer's Association (alz.org) or the American Diabetes Association (diabetes.org). A gathering will be held from 4-6 PM, Sunday, May 29, at Hines-Rinaldi Funeral Home at 11800 New Hampshire, Silver Spring, MD.
Updated: September 06, 2018
Curator: Ed Moore