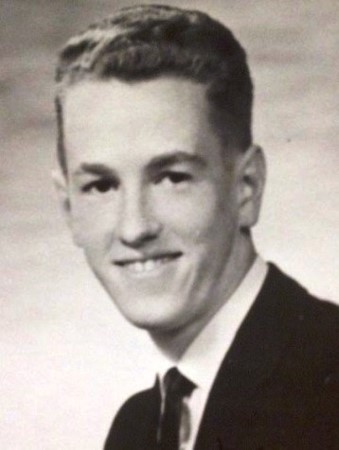 Michael Herbert Worden, 66, of Mt. Vision, passed away Sunday evening, October 12, 2014 in his residence.
Michael was born on December 31, 1947 to Herbert Worden and Audrey (DeSilva) Worden, both deceased. He graduated from Franklin Central School in 1966. Following high school, Michael attended the United States Naval Academy and served as a Personnel Specialist until 1969. He served as a New York State Trooper for 10 years. After leaving the State Police, he became a corporate pilot for Raymond Corporation. He flew for them for 20 years until he retired.
Michael volunteered at the Bovina United Presbyterian Church and later became an elder. There he facilitated weekly Alcoholics Anonymous (AA) meetings. He enjoyed photography, especially of nature and his family, and he was a Civil War enthusiast, with a large collection of Civil War memorabilia. He also participated in Civil War reenactments. He was a humble, caring man who loved the outdoors and his animals.
Michael is survived by his wife, Elizabeth (Polulech) Worden, Mt. Vision, NY; daughter, Sonya Clarke, Chasey, NY ; son, Jason (Allison) Worden, Laurens, NY; daughter, Nickole Murray, Foley, AL; grand-children Jessie Clarke, Megan Worden, Kaitlyn Worden, and Frederick Reed , and numerous friends and cousins.
All are welcome to attend the graveside service at the Bovina Cemetery Friday, October 17, 2014 at 2:00 pm. The service will be immediately followed by a gathering at the Bovina United Presbyterian Church, County Route 6, Bovina, NY.
In lieu of flowers donations in Michael's memory may be made to the Susquehanna SPCA, 4841 State Route 28, Cooperstown, NY 13326.
Updated: September 14, 2018
Curator: Ed Moore