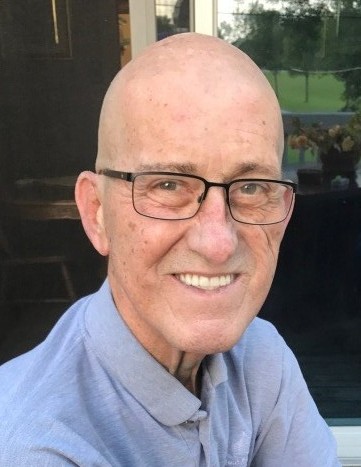 A memorial mass for Randy Kehr will be held at 11 AM Wednesday, November 29, 2017 at St. Theodore Catholic Church, Albert Lea, Minnesota. Father Kurt Farrell will officiate. Visitation will be held from 5-8PM Tuesday, November 28 at Bonnerup Funeral Service, 2210 E Main, Albert Lea, and again one hour prior to the service at church.
Randy George Kehr, age 69, passed away peacefully on Thursday, November 23, 2017 at Mayo Clinic in Rochester, Minnesota, after his battle with cancer. Randy was born on July 15, 1948 to parents Gilbert and Marcie (Holmes) Kehr in Minneapolis, Minnesota.
On September 19, 1970 Randy married Ellen Quinlivan at St. Theodore Catholic Church in Albert Lea. Together they raised their children in Kansas City, Missouri before coming back to Ellen's hometown of Albert Lea in 1996.
Randy started his second career as a tireless community leader here in Albert Lea. For more than a decade he has served Albert Lea as the executive director of the Chamber of Commerce, serving on many community boards and committees as well as welcoming many newcomers to the community. Most recently, Randy served on governor Dayton's judicial selection committee. Randy loved people and loved helping people, which led to him receiving the "Volunteer of the Year" award and serving with his wife as chairpersons of United Way.
Randy's other passions include a love of sports, including coaching softball for many years in Kansas City. He supported the local theater, serving as President of the Board. Randy also had a soft spot for animals, including his dogs, and enjoyed giving his time to the Freeborn County Humane Society.
He was an instrumental pillar in the community and has made a profound impact on Albert Lea.
Survivors include Randy's wife, Ellen of Albert Lea; children, Erin Kehr (Ariel Emmerson) of San Marcos, Texas and Molly (Rob) Gardner of Kansas City, Missouri; grandchildren, Addy Gardner, Ari Gardner, and Xander Emmerson-Kehr; siblings, Ken (Jane) Kehr, Sheila (John) Merrill, Holly (Paul) Clynch; mother-in-law, Lorraine Quinlivan; sisters-in-law and brothers-in-law, Sue Dahl, Julie (Lee) Prochnow, John (Kim) Quinlivan, Mark (Cindy) Quinlivan; as well as numerous other relatives.
He was preceded in death by his parents, Gilbert and Marcie Kehr; brother, Pat Kehr; father-in-law, Gordon Quinlivan; brother-in-law, Dan Quinlivan.
In lieu of flowers, please give back to the community in time, talent, or money to a charity you are passionate about as Randy did.
Updated: November 28, 2018
Curator: Ed Moore