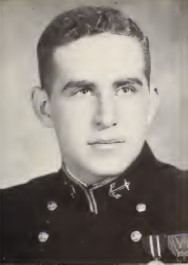 John Russell Panico, 72, of Lancaster, PA, passed away on May 30, 2021, from cardiac arrest with his family by his side. Russ was born in Brooklyn, NY to Mildred (Harris) and Ralph Panico, and later raised in Commack, Long Island, NY.
Russ graduated with the Class of 1970 as a member of the 5th Company. He earned a Master's Degree in Mechanical Engineering from the Naval Postgraduate School. After graduate school, he served in various engineering duty assignments, including Ship Superintendent, Docking Officer, Production Engineer, Repair Officer, and served a tour on Commander in Chief Atlantic Fleet Staff. Throughout his naval career, he received several military decorations including the Navy Commendation Medal, Navy Achievement Medal, and the National Defense Medal. Russ retired as a Commander in 1990 after twenty years of service.
Following his retirement from the Navy, he worked in management and quality control at various companies including High Steel Structures in Lancaster, PA. During this time, he also taught at the college level. He most recently worked as an auditor of steel manufacturing plants for Quality Management Corporation where he traveled to places like Spain, China, Mexico, and Canada with no intention or desire to retire.
Russ enjoyed spending time with his family and telling jokes and stories. He was an avid history buff and especially liked studying Winston Churchill. In addition to history, Russ loved reading, art, and art history, playing basketball, baseball, table tennis, and golf, visiting museums, birdwatching, dancing at weddings, collecting coins, studying Mandarin, and hiking. He rooted for Navy, Duke, and the Mets, but gladly followed any and all sporting events. Russ will be remembered as a wealth of knowledge, and his humor, love, and fun nature will be missed by family, friends, and neighbors.
He was the loving husband to Judith (Kissinger) Panico for 44 years, beloved father to Kristen Panico, Lillian Ranauro, wife of John Ranauro, Leah Schappell, wife of Nicholas Schappell, and Michael Panico, and grandfather to Amelia, Nicholas, Benjamin, and Charlie. Russ is also survived by three siblings.
Russ was cremated and a memorial mass will be held on July 9th. His ashes will be laid to rest at Indiantown Gap National Cemetery in Annville, PA.
Updated: July 01, 2021
Curator: Ed Moore