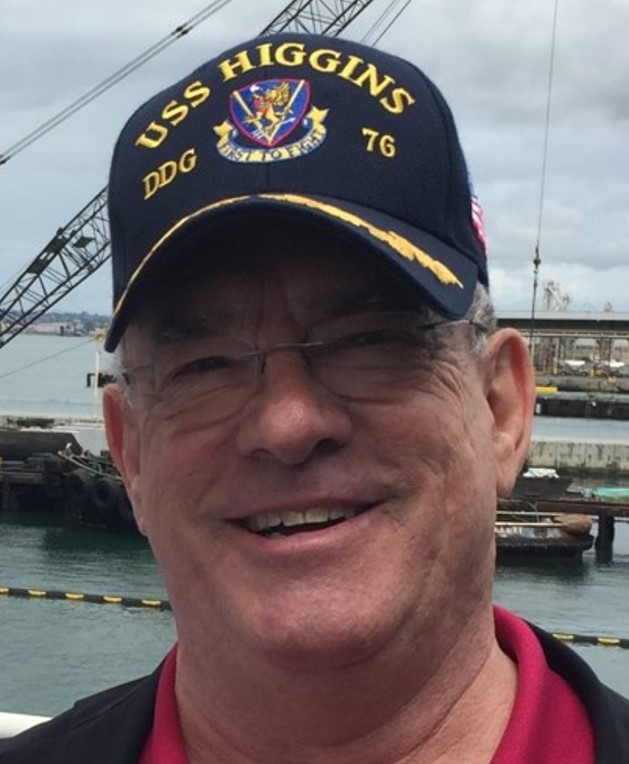 Clement Paul "Skip" Deltete, beloved husband, father, and grandfather, died Thursday, February 22, 2018 in Baltimore.
Born in Vancouver Washington Paul was raised in Puyallup Washington where he earned the nickname "Skip" for his unyielding ambition to serve in the U.S. Navy just as his father. He began as a proud Eagle Scout before his acceptance into the United States Naval Academy Class of 1970.
He served with pride as Main Propulsion Assistant and Weapons Officer aboard the USS Sturgeon and the USS Kamehameha before leaving the Navy for opportunities in private industry which led to the cleanup project at Three Mile Island. He earned his Master's in Engineering Science degree from Rensselaer Polytechnic Institute and briefly established his own firm before teaming with Duratek where he retired. Paul achieved a PMP certification and continued to privately consult on hazardous waste remediation projects. His brilliance in nuclear remediation career spanned 43 years across the country and around the world in projects spanning from China to Fukushima.
Paul was an avid boater marrying Teresa aboard their vessel, Never Say Never. He became a Coast Guard certified captain. He also was a master scuba diver and private pilot. Happy at home in Federal Hill of Baltimore near the harbor he would strike-up conversations from his front porch rocking chair with tourists and neighbors alike inviting them in to tour the house and gardens. He could be the life of the party and loved to entertain at home grilling in his outdoor kitchen. He especially enjoyed Christmas where he lit the house and gardens in brightly colored lights for strangers and children to enjoy. He loved to walk to Cross Street Market for oysters, visit with his friend "brother" Kwon at the fruit and vegetable stand and tease Henry, our friend and butcher. Only travel suspended our standing Friday nights at Kiku sushi in the neighborhood. Always wanting to help others he was special; he is missed.
Paul is survived by his wife Teresa Awalt Deltete, brothers Dr. Robert Deltette and Clem Deltete, son CDR Marc Deltete, USN, daughter Laura Deltete Berryman, daughter-in-law Karen Donovan Deltete, son-in-law CDR Bill Berryman, USN (ret), his niece Cecille Zalamea and nephew Michael "Miquel" Deltette. He will always be lovingly remembered as "Grampa Paulie" and "Poppy" by his grandchildren Kai Donovan Deltete, Parker Ryan Deltete, and Julia Grace Berryman.
Updated: April 04, 2018
Curator: Ed Moore