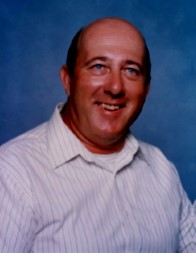 Warren Raye Eckert, 71, of Hooks, TX passed away May 11, 2019, in a local hospital. Mr. Eckert was born August 17, 1947, in Baltimore, MD. He was a Sunday School Director for Myrtle Springs Methodist Church in Florida, Virginia Beach Methodist Church and Scott Memorial Methodist Church. He was a a 1970 graduate of the Naval Academy from the 21st Company, a LCDR in the U. S. Navy, and a Navy helicopter pilot. He was an excellent husband and a great father.
Survivors include his wife, Dixie Eckert; two sons and daughter-in-law, Layne Eckert of Plano, TX and Travis and Erin Eckert of Texarkana, TX
Family received friends from 12pm to 2pm Saturday, May 18, 2019, at East Funeral Home Downtown. Family and friends gathering was held Saturday, May 18, 2019.
Cremation arrangements are under the direction of East Funeral Home - Downtown. Online tributes may be made at www.eastfuneralhomes.com.
Updated: August 22, 2021
Curator: Ed Moore