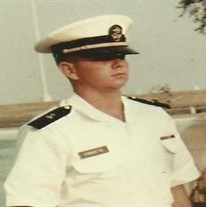 William Patrick "Hobart" O'Brien, age 68 of Amarillo, died May 19, 2016 in Amarillo, TX.
Private services will be held at a later date.
Hobart was born in Oakland, California to Joseph Leo and Betty Jane Haskins O'Brien on July 8, 1947. He served in the US Navy for over 8 years. He was a pilot in Vietnam. He was honorably discharged in 1976. He then was a commercial pilot with United Airlines until his retirement at age 60.
Hobart met and married Lisa Belden in Ft. Lauderdale, FL in 1998. The couple moved to Amarillo from Florida in 2006.
He was preceded in death by his parents and a brother, Robert O'Brien.
He is survived by his wife Lisa; a sister Betty O'Brien and by one brother Joe T. O'Brien.
Updated: September 06, 2018
Curator: Ed Moore