Not to be outdone by "The Swiss Family Robinson" or "Treehouse Masters", three USNA '70 classmates have spent the past couple of years designing and building an incredible treehouse. The three original Building Buddies, pictured below, are Bob Christianson (28th Company), Dale Stahl (29th Company) and Mike "Nubi" Knudsen (32nd Company). They have frequently augmented their team with other members of Dale's immediate family. Bob Christianson has documented the treehouse progress on his Facebook Page, from which these pictures and text were "borrowed".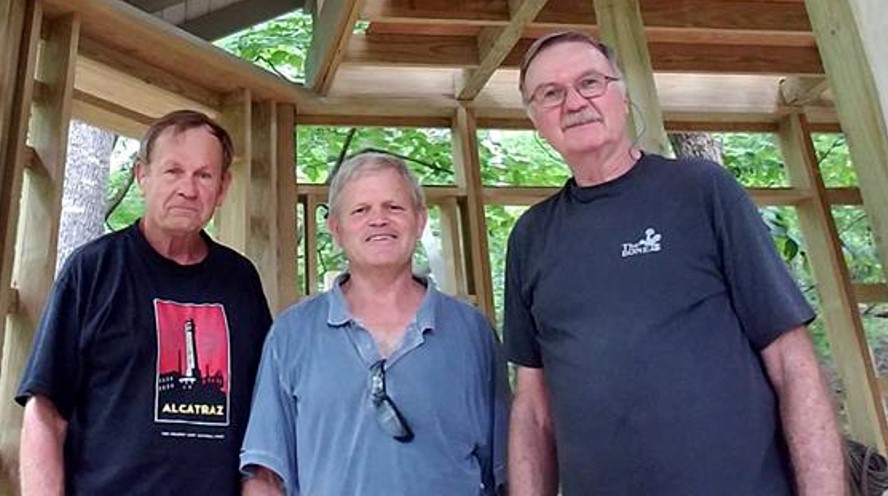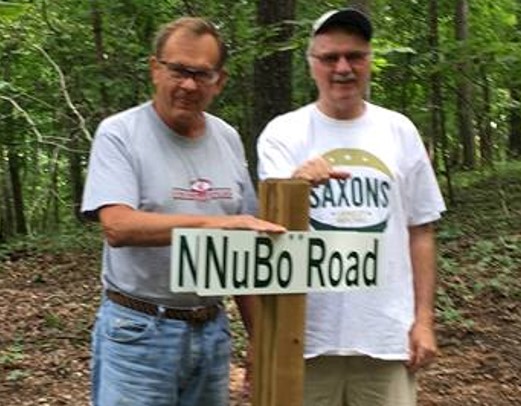 Two of the original Building Buddies, Nubi (Mike) Knudsen and Bob Christianson, are pictured (at right) at beginning of "NUBO Road" which recognized their efforts two years ago, with chain saws and a wood chipper, working with Dale to construct a road to a potential treehouse building site.
The pictures below provide a treehouse timeline and current status: Left: construction started in March 2017 with Dale and Mason Stahl installing the main beams; Center: Provides a recent back and left side view; Right: Provides a current treehouse front and right side view.
Congratulations to Susie and Dale Stahl, Anne (daughter) and Dan Griffin, Mason Stahl and the entire Building Buddies Team for a job well done.
Next year's plans are a platform and walkway to the tree house, clearing a view to the river, the treehouse interior and maybe a zip line thru the trees, which will keep Susie and Dale's Building Buddies Team busy.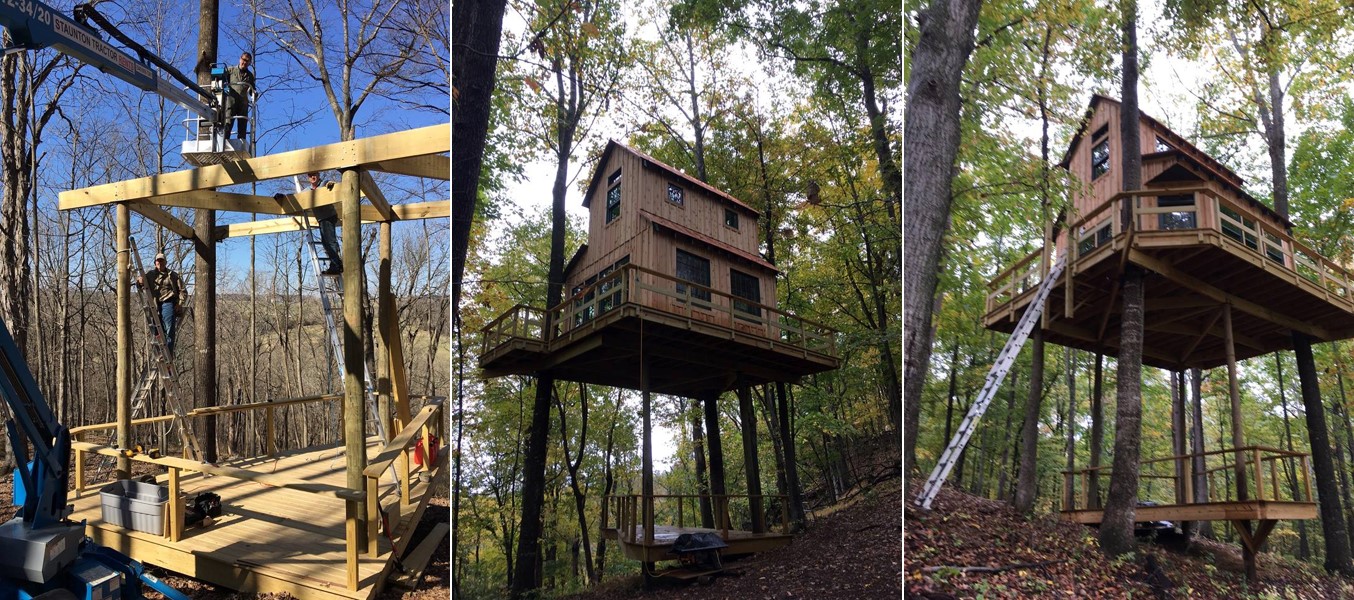 The picture below left shows Bob Christianson sitting down on the job 35 feet up, with a great view! Dale & Bob had just installed the second floor (backside) cedar siding and weather-stripped the seams. The picture below right shows that Dale Stahl was happy with the results of one side of the 2nd level almost being completed. Exterior batons still needed to be installed for that side. Expect updates to this page as more progress is made next year!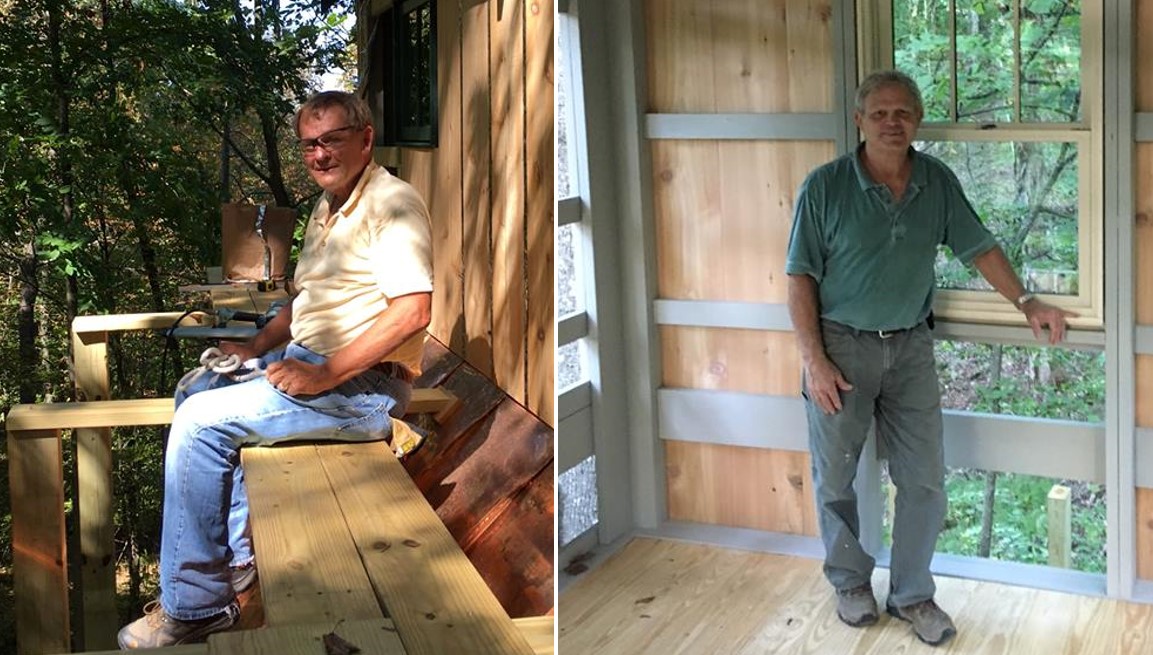 Updated: November 30, 2017
Curator: Ed Moore