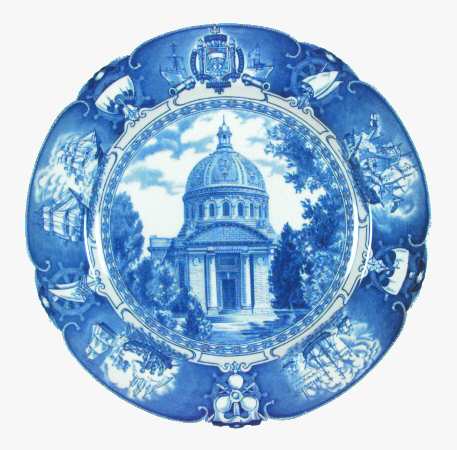 Nick, I would appreciate it if you could send an email to the class. Over the years I have been collecting antique, or at least old, Naval Academy Wedgwood plates. I finally have one of each of the 18 plates in the mulberry color. In Annapolis there is an antique store, Evergreen Antiques, owned and operated by a woman named Mary Jo (my apologies, her last name presently eludes me) and she has a terrific find for someone who may be interested. Her words are: "I also have a rare find. A complete set of Mulberry, all eighteen plates with 18 cups and saucers and bread and butter plates. Selling that as a set for $6250. If you know of anyone who might be interested, the easiest number to reach me is 240-432-1772."
These sets are very rare but great to own. You can view what I'm talking about at the website of a member of the Class of '63. It is http://www.usnawedgwood.com/.
Hopefully someone in our class has the same love of Academy history that I have,
Thanks,
Jim Levy
PS: I get no commission or finder's fee should someone decide to buy this great set.
Updated: March 20, 2016
Curator: Ed Moore