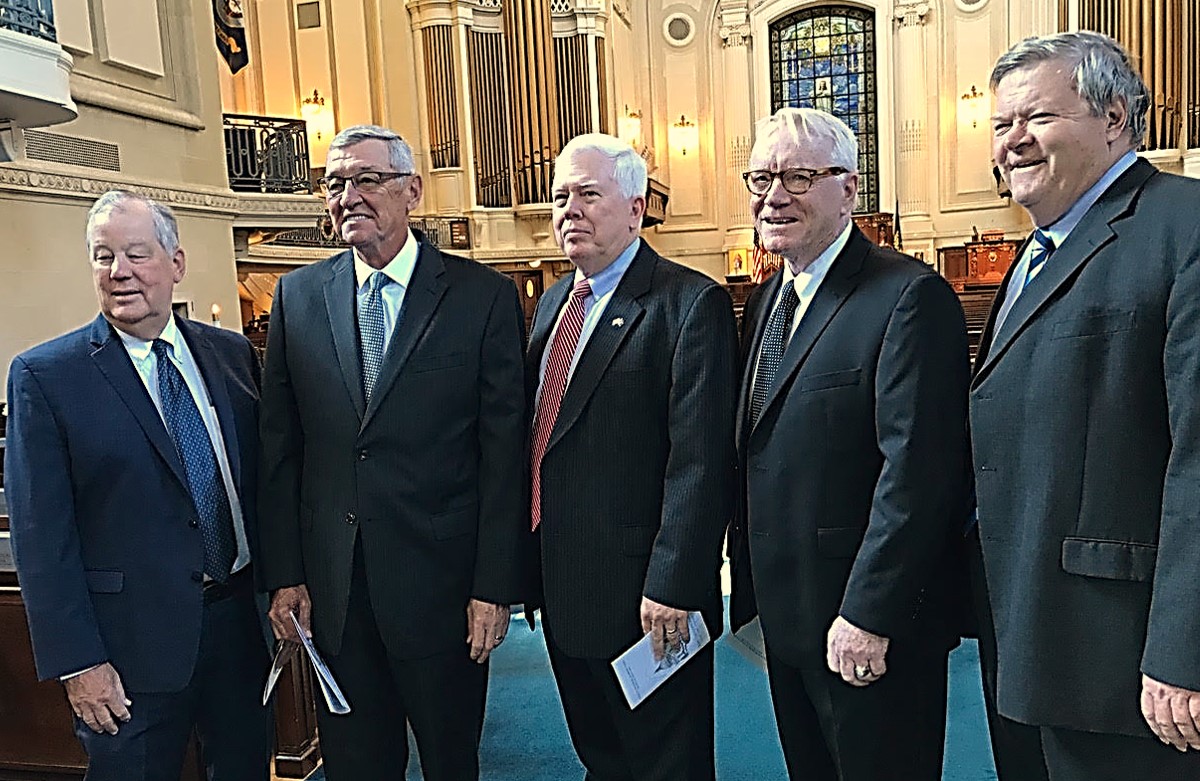 USNA '70 22nd Company Classmates gathered in the USNA Chapel on 13 July to attend the Funeral Mass for and bid farewell to John Theodore Marino. They are (from left to right) Jack Dodd (traveled from Texas), Earl Fought (traveled from Texas), Jeff Carney (traveled from Rhode Island, Ed McKenny (traveled from North Carolina) and Pete Muller (traveled from Virginia).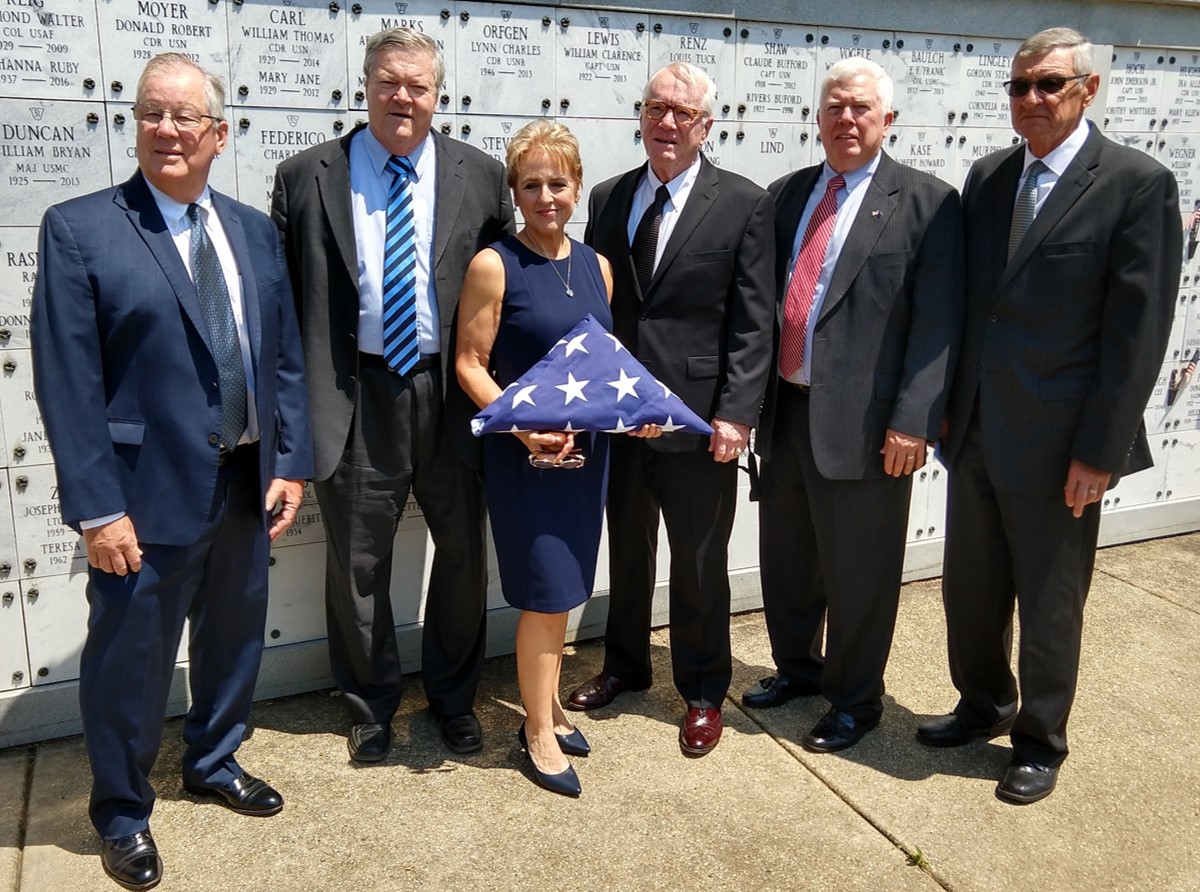 Following the Mass, the service proceeded to the USNA Cemetery Columbarium where the Inurnment was completed with John's wife Lauree receiving the Ceremonial Ensign and John's urn placed in the designated niche. Lauree is pictured above with the attending members of the 22nd Company.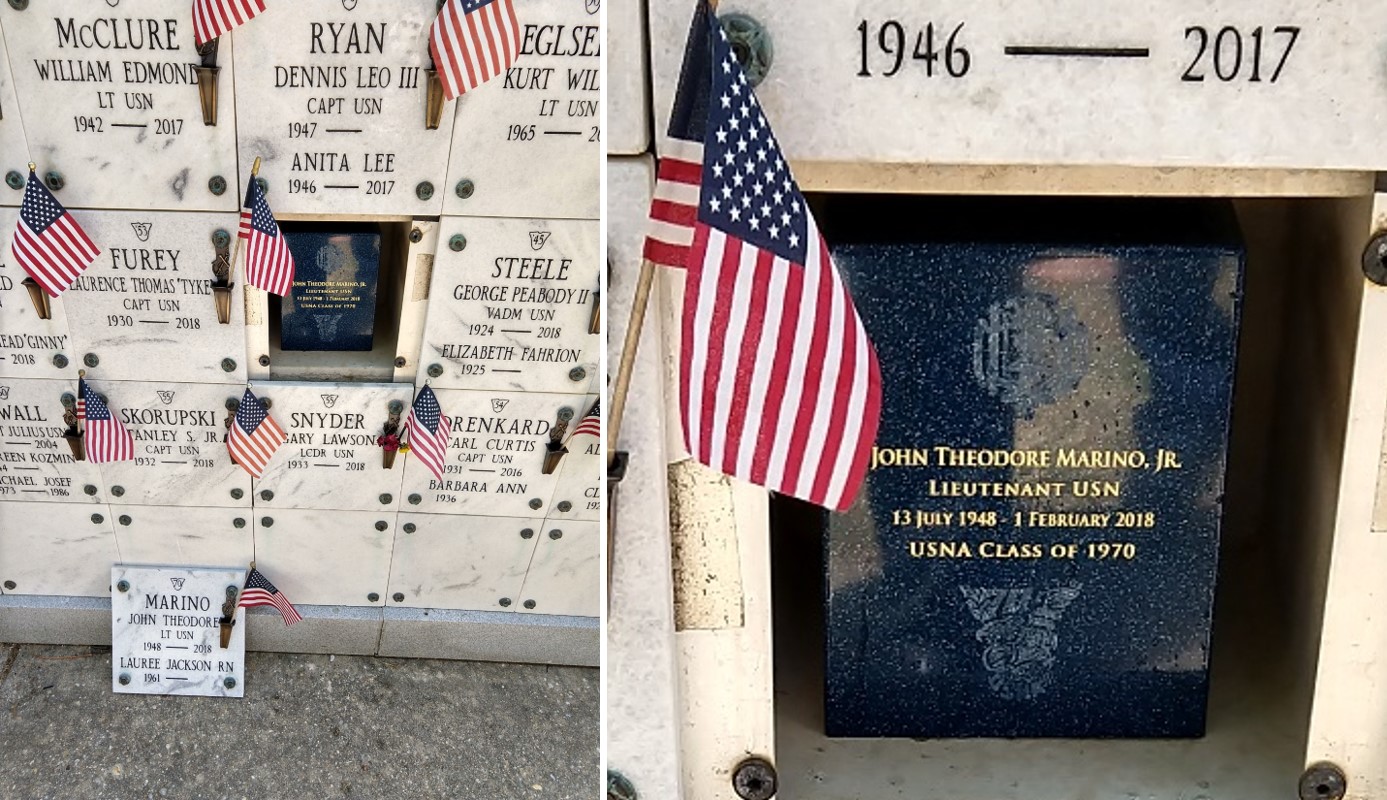 John's niche will eventually be shared with his wife Lauree Jackson Marino. Note that classmate Dennis Leo Ryan will be Inurned (with his wife Anita) in the niche above John's.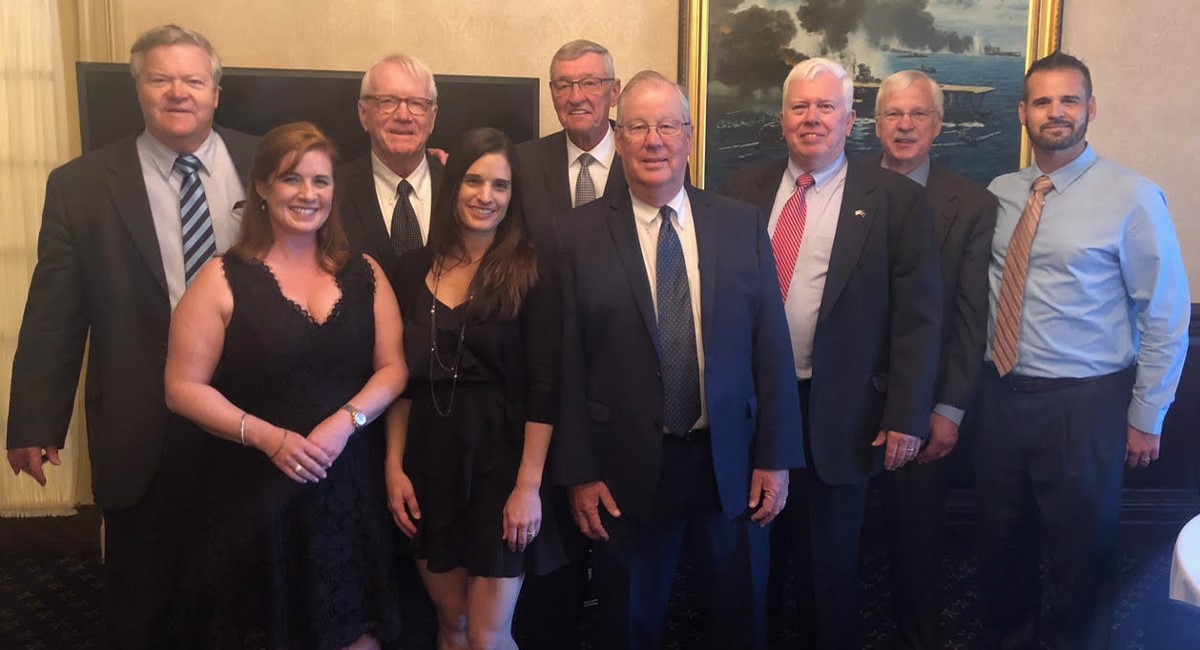 A reception was held at the Naval Academy Club following John's Inurnment. This gave John's Classmates an opportunity to meet and interact with the members of John's wonderful family. Lauree shared a very moving video of John's life from his birth through the arrival of his grandchildren. John's daughter and cousin shared their memories of John and it was obvious that they loved him dearly. Pictured above are John's children Erin, Ashley and Tad with members of the 22nd Company and another hanger on.
Updated: July 15, 2018
Curator: Ed Moore