New: Due to COVID-19 uncertainties, our 50th Reunion has Been Rescheduled to 02 - 05 Sep 2021.
Credit Card refunds for Signupnow.Events registrations will be automatically processed starting 15 June 20.
Homecoming Football ticket refund requests can be made by calling 1-800-US4-NAVY or email to tickets@usna.edu.
Hotel, tour and airline reservations made for October 2020 should be cancelled or rolled forward.
Football season tickets and parking will be refunded as appropriate (depends on final schedule).
NAAA donations for 2020 (e.g., Adrmirals Row) will be refunded on a case by case basis based upon each request.
All event-related deposits paid by the class have been returned or rolled over to 2021 (depends on final schedule).
The 50th Reunion Registration Site is Currently Closed and should reopen February 2021.
The Class of '70 50th Reunion Class Store remains Open for Business.
New: 50th Reunion - Chapel Dome Challenge Coins (see below) are now available online for $134.99 (+ tax and shipping).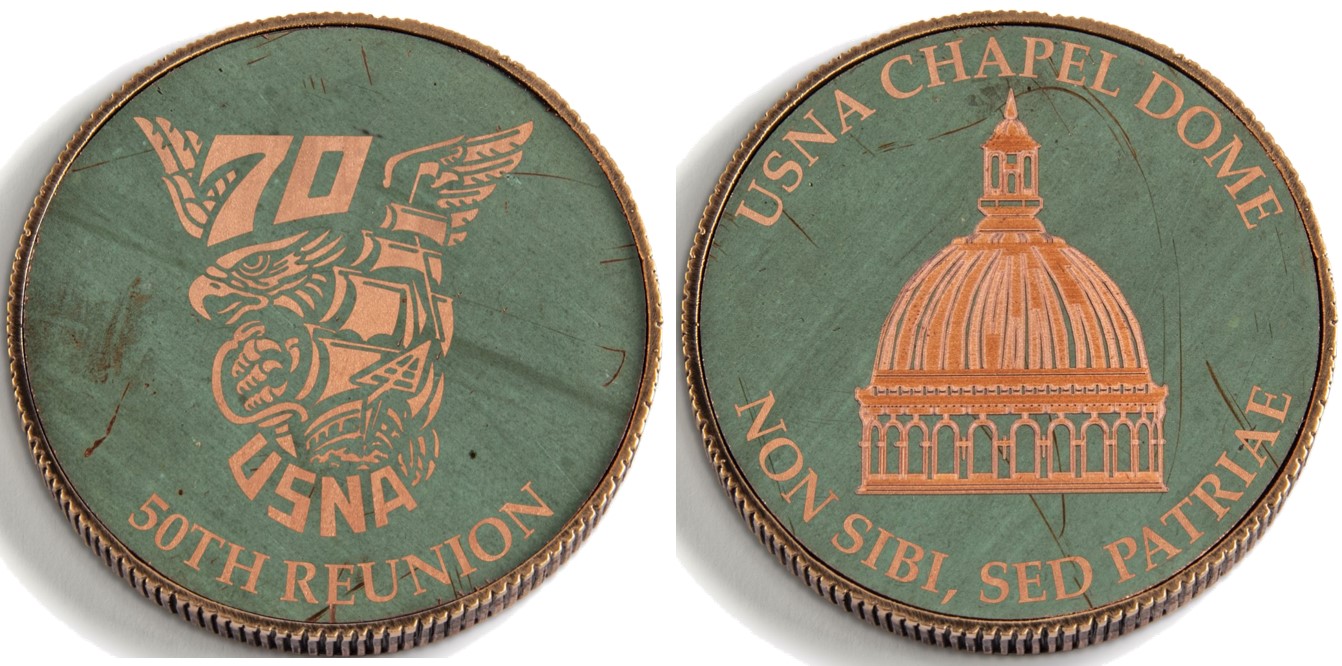 Reunion Data
The Graduate Hotel Annapolis will remain our Reunion HQ.


Annapolis Hotel Contact Data (click to view)


50th Reunion Booklet available Summer 2021


Online Registration will open February 2021


Hotel Headquarters
The headquarters for the 50th reunion will remain the Graduate Hotel Annapolis on West Street (Old Loews Annapolis Hotel). Room reservations are now being taken.
Any "no show" hotel reservation will be billed to each individual's credit card. Any cancellation of a guaranteed reservation must be received twenty-four (24) hours prior to arrival in order to avoid a charge equal to one night's room and applicable taxes.
Other Reunion Information
The Revised 50th Reunion Schedule will be published when complete.


Thursday Night Reception will be at the Akerson Tower in the Navy - Marine Corps Memorial Stadium.


Friday Night Dinner Dance location is planned for the Graduate Annapolis Hotel.


There will not be a Sunday Brunch.


Historic Annapolis Walking & Trolley Tours must be individually booked online or by phone.


Saturday Tailgate will be on the opposite side of the Class of '53 Pavilion. See image below.
Merchandise
Honored Guests - TBD
Guest Biographies will be provided Summer of 2021
Updated: September 19, 2020
Curator: Ed Moore