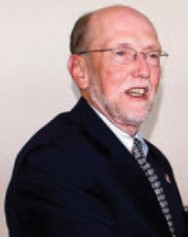 Albert Richard Currie passed away on 23 December 2019 in the city of Simrishramn, Sweden. He was 72 years old.
"Al" was born on 17 March 1948 in New Jersey. Al graduated from Rampao High School in Franklin Lakes, NJ. He joined the Class of 1970 of the U.S Naval Academy in 1966. After two years, he transferred to Fairleigh Dickinson, where he obtained both bachelor's and master's degrees in international studies.
He taught at a parochial high school before joining the New York offices of Caltex Petroleum, the international arm of Chevron. He worked primarily in marketing and operations for 25 years before retiring in 1998.
Al, together with Gunilla, his wife and partner of 46 years, spent 20 years of their time together overseas with Caltex in such countries as Dubai, Pakistan, Iraq, Burma, Hong Kong, India, Singapore and Indonesia.
Upon retirement, they settled in Simrishamn, Sweden, Gunilla Berggren's country of birth. They stayed active with golf and running. Al was an active member of the Rotary Club of Simrishamn, having been a Rotarian since his time in Hong Kong. He was a practitioner of the philosophy of serving his fellow man.
Al is survived by his wife, Gunilla; father-in-law, Harald; brother-in-law, Kenneth; and sister-in-law, Elsa.
Al was an active member of our USNA '70 17th Company family. We will miss him.
Updated: August 06, 2020
Curator: Ed Moore