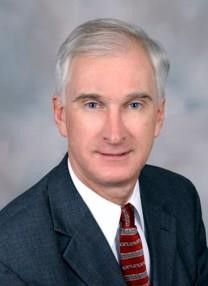 Arthur Smith Hanby Jr. was born on October 1, 1947 in Lewes, DE. He was the oldest child and only son of Arthur and Louise Hanby. Art graduated from the former Lewes High School, he attended the US Naval Academy and graduated from the University of Delaware where he founded the Skydiving Club. His jobs during college included driving a school bus, working on the Cape May -- Lewes Ferry, and road construction. Art later received a master's degree in Business Management from Central Michigan University. He is both a Certified Public Purchasing Officer (CPPO) and a Certified Professional Public Buyer (CPPB). He holds a lifetime certification as both a Certified Purchasing Manager (CPM) and an Accredited Purchasing Practitioner (APP).
Art began his public purchasing career at the University of Delaware. He was instrumental in the creation of the NOAA Weather Radio station in Lewes, DE. In 1984 he became the first Purchasing Agent for the School Board of Broward County, FL. Later, Art served as the first Contracting Officer for the Detroit Public Schools.
Since 2005 Art has worked as the San Diego Unified School District's Strategic Sourcing and Contracts Officer. He was also a recipient of the US Department of Commerce Public Service Award. Art is a member of the US Communities Government Purchasing Alliance Advisory, the California School Boards Association, the National Institute of Governmental Purchasing, a member of the NIGP Research Committee and the Purchasing and Supply Management Committee of ASBO International, was a Qualified Examiner for the Universal Public Purchasing Certification Council, and was elected in 2009 to the Board of Directors from the Public Sector User Group. He has been a frequent public speaker at People Soft/Oracle conferences about its eProcurement systems.
Art went to be with His Lord, after a courageous battle with lung cancer, on Sunday, December 18, 2016 at his home. He was preceded in death by his parents, Arthur and Louise Hanby. He is survived by his wife, Josephine Hanby; daughter Eileen (Matt) Ham of Phoenix, AZ; daughter Robin (Josh) Winningham of Charlotte, NC; step-son Greg Giananti of Ft. Lauderdale, FL; sister Barbara (Bill) Meade of Stuarts Draft, VA; and sister Mary (Al) Ginter of Chiang Mai, Thailand. Surviving grandchildren include Sydney, Mackenzie, and Isaiah Ham and Bethany and future baby brother Winningham. Art is also survived by an uncle, two aunts, and several nieces, nephews, and cousins. Art loved his family and his job. He was passionate about providing a safe environment and the best available resources for the students in the school districts where he worked. He was a man of integrity, selfless, and a tireless worker at home and at work.
Updated: August 31, 2018
Curator: Ed Moore