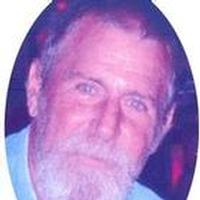 William Douglas "Bill" Case, Jr. 63 of Bogue Chitto, MS died May 26, 2011 at Hospice Ministries in Ridgeland.
Mr. Case was born April 29, 1948 in Canton, MS to the late William Douglas Case Sr. and Ruby Nell Hemphill Case.
After high school graduation he received a call for the United States Naval Academy in Annapolis. Upon completion of the Naval Academy he graduated from Mississippi State University in 1972. He was a history and social studies teacher for many years before entering the construction business. He was a commercial construction superintendent for Clark Construction in McComb for the past 14 years He was an active member of the American Legion and Mississippi State Alumni.
Mr. Case was preceded in death by his parents; and two brothers Bobby and Mickey Case.
Survivors include a very special friend Patricia Jones Whittington of Summit; three sons Jeremy Case of Colorado Springs, Tony Murray of Summit, Mike Murray and his wife Lisa of Bogue Chitto; one daughter Jennifer Case of Athens, GA; a nephew Joey Case and his wife Terri of Pearl, MS; a niece Jessica Case of Jackson, MS; six step grandchildren and six step great grandchildren.
Visitation will be Saturday from 5 until 8 PM at Jones Funeral Home and Sunday from 1 until services in the Jones Chapel at 2:30. Burial will be at Woodlawn Cemetery in Summit. Dr. Woody Rimes will officiate. Pallbearers will be Dustin Jones, Reggie Smith, P.J. Ervin, Chad and Andy Byers. Honorary pallbearers will be Michael Murray, Tony Murray, George Stillman and Faith Marie Allen.
Updated: September 01, 2019
Curator: Ed Moore