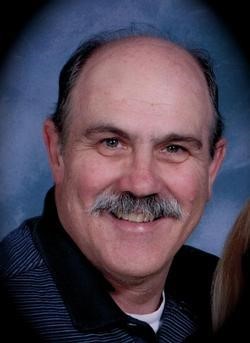 James "Brad" Bradley Kenney, 68, of Merrimack passed away on Tuesday, September 27th, 2016 at the Lahey Clinic in Burlington, MA.
He was born in White Plains, NY on March 2, 1948, son of the late Edward and Agnes (Shrimpton) Kenney. He was a graduate of Nanuet High School in Nanuet, NY in 1966.
Brad proudly served his country in the U.S. Navy, serving 6 years as a Naval Pilot after graduating from the U.S. Naval Academy in 1970. He then went to work for Delta Airlines as a pilot for 26 years, before retiring in 2004.
He is survived by his loving wife of 46 years, Maureen (Faherty) Kenney of Merrimack; three daughters, Kristin and her husband Tom Adamakos of Litchfield, Katie and her husband Charlie Johnson of Reading, MA, and Erin and her husband JT Sullivan of Litchfield; six grandchildren, Drew and Lily Adamakos, Cooper and Delaney Johnson, and Joey and Declan Sullivan; a brother, Richard Kenney and his wife Laura of CT; two sisters, Jan and her husband Greg Trieschman of WI, and Lisa Shaw and her fiancé Steven Sorrento of CT, along with several nieces, nephews and cousins.
Friends and family are invited to attend calling hours at the Rivet Funeral Home, 425 Daniel Webster Highway, Merrimack on Sunday October 2nd from 4 – 8 PM. A Mass of Christian Burial will be celebrated at Our Lady of Mercy Church, 16 Baboosic Lake Road, Merrimack on Monday October 3rd at 9:30 AM. Burial with military honors will follow in Last Rest Cemetery.
Updated: September 06, 2018
Curator: Ed Moore