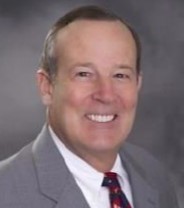 Charles Ryan Hickman, a resident of Palm Beach, died Wednesday, August 31, 2016 at the age of 67. Born in Columbia, SC to O. Eugene and Dorothy Hickman, he graduated from the United States Naval Academy Cum Laude and from George Washington University Law School Magna Cum Laude. After the Naval Academy, Charles served in U. S. Navy attaining the rank of Commander. Charles was a board certified Real Estate Attorney and was of Counsel with The Law Offices of Guy Rabideau in Palm Beach. He was former chairman of both the Attorney's Real Property Council of Palm Beach County and the Palm Beach County Realtor-Attorney Joint Committee.
Mr. Hickman was active in charities having served on the Board of Directors of The American Cancer Society, The Associate Board of Good Samaritan Hospital and was a Founding Board Member of Quantum House. He was a long time member of the Beach Club and an avid tennis player.
He is survived by his wife of 27 years, Carol Cavanagh Hickman; his son, Ryan Hickman and his wife Regina; his daughter, Jennifer Powell and her husband, Jasen; two grandchildren, Carter Hickman and Lily Hickman; a brother William Hickman and several nieces and nephews. In lieu of flowers, memorial donations may be made to the American Cancer Society.
A memorial Mass will be held at Saint Edwards Catholic Church on Monday, September 5th at noon. Quattlebaum Funeral, Cremation & Event Center at Hillcrest in West Palm Beach are handling the arrangements.
Updated: September 06, 2018
Curator: Ed Moore