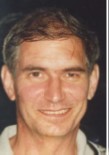 Daniel R. LaBoyteaux, age 68, of Floral City, died on December 2nd, 2015 surrounded by his loving family and while under the care of HPH Hospice House of Lecanto. Daniel was born on November 29, 1947 in New Castle, IN to Clarence E. and Ruth (Tutterow) LaBoyteaux.
After attending the Naval Academy in Annapolis, MD, he went on to serve his country in the U.S. Navy and Naval Reserves. After his military service, he earned a Bachelors Degree in Computer Science from Ball State University. Due to his great skill and knowledge in all aspects of computer science, Daniel went on to become an information technology expert for the healthcare industry. He was closely associated with Ball Memorial Hospital, managing their Information Systems Department.
Four years ago, Daniel and his mother decided to relocate to Citrus County from New Castle, IN to soak up some of the beautiful Florida sunshine. He had been a member of many clubs and organizations including, the American Legion, the Elks and the Masonic Lodges. He was a former commander of American Legion Post #137. Daniel had a passion for computers and enjoyed working on them even in his spare time away from work. He was known to enjoy a little gambling at the track from time to time and was an avid reader.
Daniel will be especially missed by his loving mother, Ruth, who was by his side over the past several years when his health began to fail him. Also left to cherish his memory and mourn his passing are brothers, James E. and Scott E. LaBoyteaux of New Castle, IN; sister, Kay Hollan of New Castle, IN; and son, Mark (Angie) LaBoyteaux of Carmel, IN; and three grandchildren. The Chas E. Davis Funeral Home is assisting the family with private arrangements.
Updated: September 11, 2018
Curator: Ed Moore