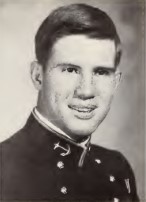 David V. Stoddard, USN Ret., 73, died peacefully in the company of his children on March 30, 2021, after battling a long illness. David was born in 1948 in San Francisco to Gordon and Katherine Stoddard. He attended college and was commissioned as an officer at The United States Naval Academy in 1970. David went on to serve his country as a tactical helicopter pilot retiring in 1990.
David and his family settled in Ponte Vedra Beach where he and his wife, Donna, raised their children, Jeffrey and Jennifer, while running a successful computer software development company.
David is preceded in death by his loving parents and his wife, Donna. He is survived by his brother, Michael; son, Jeffrey (Elizabeth); daughter, Jennifer (Brian); and six grandsons, Easton, Jack, Asher, Hayden, Evan, and Blake.
In lieu of flowers, the family is asking for donations to be made to the veterans support group of your choice. Services will be held outdoors on Saturday, April 17, 2021, 10:00 am at Ponte Vedra Valley cemetery.
Updated: April 10, 2021
Curator: Ed Moore