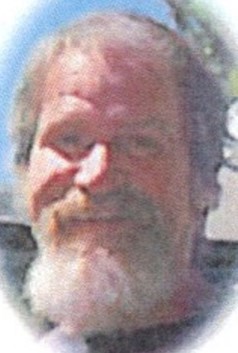 David Raybourn Ruth Sr, 64, died Monday, July 23, 2012 at Rapid City, SD Regional Hospital.
He served in the U.S. Navy, from 1966 to 1969, during the Vietnam Era. He graduated from the United States Naval Academy at Annapolis, MD in 1970.
"He was the world's greatest Pop Pop. No other grandpa did what he did." said Sedona his granddaughter. He loved his wife, Jerolyn and took very good of her. They definitely were soul mates.
He loved his birds and his garden. He and Brody (his dog) spent lots of days in the garden. The birds and Brody miss him. Also, his cat she won't eat, so she will be following him soon.
He loved people and was a good friend, and always remembered everyone's name. He went out of his way to acknowledge people. He touched each life he encountered in a very special way.
He was a funeral director, mining engineer (graduated from the School of Mines in 1988), logger, police officer, deputy sheriff, zone balance therapist, professional song writer and guitarist, dad, Pop Pop, husband, son, Mason and a Shriner.
He lived free, rode free and died free.
Survivors include his wife, Jerolyn, Deadwood; one son, David (Kerry) Ruth Jr, Deadwood; one step son, Ty Ferley, Rapid City, one daughter, Wendy (Gary) Darland, Lead; one step daughter, Natali Ferley (Fred Ormiston), Deadwood; five grandsons, Sundance Kemp, Jachin and Tanner Ruth, Braxton Ferley and Kameron Knodel; four granddaughters, Sedona Kemp, Taylor and Peyton Nunn, and Ava Ormeson; his parents Robert and Claramae Ruth Sr, Deadwood; one brother, Robert (Vicky) Ruth Jr, Elizabeth, CO; niece, Kelli Vicek; nephew, Brent (Barbara) Ruth; great nephew Jariar Ruth; two great niece, Montana Vicek and Alexandra Ruth.
A graveside service will be held 2:30 pm, Friday, September 14, 2012 at Black Hills National Cemetery near Sturgis. Masonic Rites will be given by the Deadwood Masonic Lodge #7. Military honors will be conducted by the Sturgis Veteran's Honor Guard.
A reception will follow at Jackie Murray's cabin next to Cheyenne Crossing.
Updated: September 12, 2018
Curator: Ed Moore