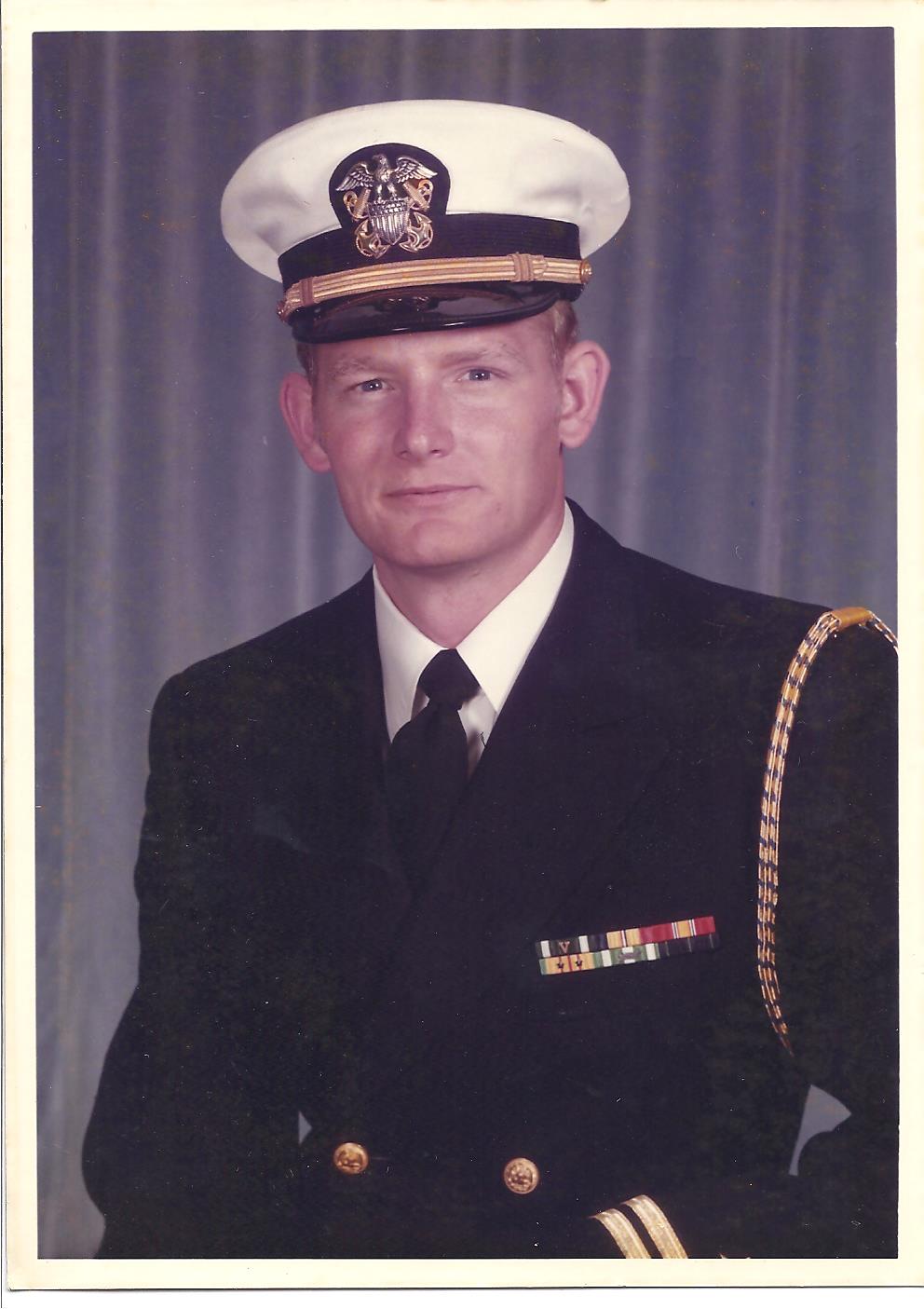 Charles Dewey (Dee, the Decimal) Elliott, III transitioned from life here to life eternal in the presence of a living God on June 4th 2018. He was born in a snow storm in February 1947 and brought home to begin life in his mother's arms sitting in the sidecar of his dad's Harley Davidson. Charles Dewey Elliott Jr and Virginia Elliott.
Born and raised in Kansas City MO. He attended North Kansas City High School and was active in both academics and sports. Dee was an Eagle Scout with 5 palms and was particularly proud of his three sons and grandson for also attaining the rank of Eagle. After studying for a year at what is now Missouri University of Science and Technology, he received a Congressional appointment to the U. S. Naval Academy.
Graduating and commissioned an Ensign with the class of 1970, he served on active duty for 6 years with two deployments to Vietnam receiving a Naval Commendation Medal with V for Valor for Combat Operations in the Mekong Delta. His fire team on the USS Rogers was credited by Commander, 7th Fleet as having conducted the final fire support of the war. He went on to become an Aide and Flag Lieutenant for Commander, Amphibious Fleet Eastern Pacific and Inshore Warfare. He retired from the Naval Reserve in 1983.
More importantly and while still serving his country, upon graduation and commissioning, he married Roddy Ragar, and they set out on a journey together lasting 48 years. There were many celebrations and some challenges, but they faced it together with the knowledge and assurance of God's love. They were blessed with the gifts of three wonderful sons, Chadd, Cory and Jes, each of whom Dee was most proud to watch grow into strong members of the community.
While successful in business, the latest being Trident Response Group of Dallas, he also served on a number of non-profit boards including "Heroes On The Water" and "Carry The Load", to support veterans' initiatives and their families. Previously he raised support for cancer research with "Mary Crowley Cancer Research" and later after learning about ALS through his own diagnosis became involved in the "ALS Association" both in Texas and the Midwest.
His greatest accomplishments, however, came as a sinner saved by grace offered freely by Jesus Christ. Serving with Roddy together at Watermark Community Church, he was intimately involved in the lives of hundreds of men and their families through the grace of the Savior.
Dee's assurance, enduring victory and dependence on his savior Jesus Christ over the cruel depletion of his physical body can be viewed on the "Watermark Community Church" Facebook Page (click on videos). True to his servant's heart, he donated his body for research to the Willed Body Program at UT Southwestern.
Updated: June 09, 2018
Curator: Ed Moore