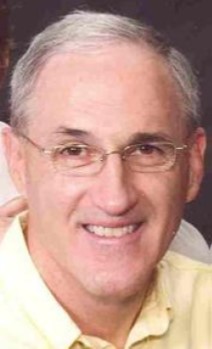 Dennis Michael Ryan, 62, Iowa City, died suddenly Monday morning, March 28, 2011 at Univeristy of Iowa Hospitals and Clinics, Iowa City, Iowa.
Denny was born in DeWitt, Iowa to Joe and Mary (McDermott) Ryan. He was active in sports and the community and graduated from St Joseph's School in 1966. He graduated from the US Naval Academy and served seven years in the US Navy. Denny also earned an MBA from the University of Hawaii and an MIS from George Mason University. Denny married Nancy Stansbury and they later divorced. He then married Pat Nicholson on July 29, 1983.
In his life, as in his profession, Denny was devoted to helping others and solving problems. His warm personality and rare sense of humor could brighten a room.
Surviving are his wife, Pat; son, Casey and daughter-in-law Kelly, San Francisco; daughter, Brenna Ryan; New York City; his treasured grandchildren, Michael and Bailey; his parents, Joe and Mary Ryan, Cedar Rapids; sisters, Lourdes McGrath and Regina (Chris) Williams, Hiawatha, and Teresa Lynch; Minneapolis, brothers: Marty (Pat)Ryan, Waterloo and Joe Ryan, Redondo Beach, California; his beloved in-laws, Don and Davida Nicholson; Washington, a brother-in-law, Dean (Dianne) Nicholson; Freeport, Illinois. He was preceded in death by his brother, Larry.
The family will receive relatives and friends at Schultz Funeral Home, DeWitt, from 4:00 until 7:00 p.m. Thursday, March 31, 2011. A funeral service will be held at 10:30 a.m. Friday, April 1, 2011 in the Funeral Home. Memorials are suggested to Oxfam (www.oxfam.org) or the charity of your choice.
Eugene McManus American Legion Post #238 will conduct military rites. Pallbearers will be Casey Ryan, Brenna Ryan, Marty Ryan, Joe Ryan, Chris Williams, Dean Nicholson and Ryan Williams.
Updated: September 12, 2018
Curator: Ed Moore