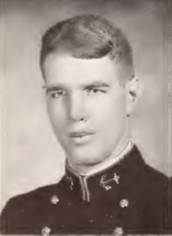 James Edward "Ed" Boyers, Jr., 73, of Columbus, GA passed away Sunday, November 28, 2021 at Piedmont North Hospital.
Funeral services will be held 2:00 PM Friday, December 3, 2021 in the chapel of McMullen Funeral Home and Crematory, 3874 Gentian Blvd. Columbus, GA 31907. The family will receive friends on Thursday, December 2, 2021 from 5:00-7:00 p.m. the funeral home Interment will be held at Fort Mitchell National Cemetery.
Ed was born in Thomaston, GA on March 8, 1948 to the late James Edward Boyers, Sr. and Luella Boyers. Other than his parents he is preceded in death by his brother, Charles Boyers.
After attending the Naval Academy, Ed went into the Marines as a 2nd Lt. where he received a Purple Heart. Having been medically discharged he attended and graduated from Mercer University with a degree in law. He then worked as an Attorney and later for the FDIC in Washington DC. Ed loved working in his garden and enjoyed boating. He was also a member of Northside Baptist Church.
He is survived by his wife Brenda Blount Boyers, a daughter Laura Boyers, stepdaughter Lisa Morgan (Kenneth); 3 step granddaughters Kendall Highsmith (Spencer), Tiffany Morgan, Allie Morgan, 1 step grandson Morgan Highsmith.
In lieu of flowers, donations may be made to Northside Baptist Church at 959 54th St, Columbus, GA 31904.
McMullen Funeral Home – Columbus
3874 Gentian Blvd.
Columbus, GA 31907
Updated: December 01, 2021
Curator: Ed Moore