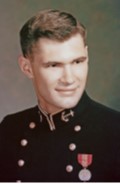 Edward Michael Gumkowski, 67, peacefully passed away Wednesday October 21, 2015 at his home in Springfield, Virginia.
He is survived by his wife, Jane, and his four children: Vincent Edward Gumkowski, Sarah Jane Duval, Laura Beth Arseneau, and Rachel Marie Gumkowski. He is also survived by his two sisters, Joyce Davis of Gracey, Kentucky, and Marylou Fallo of Scranton, Pennsylvania, as well as three grandchildren and several nieces and nephews. He was preceded in death by his parents Edward and Luverta Gumkowski as well as his brother Ronald.
He attended Stamford High School in Stamford, Connecticut, graduated from the United States Naval Academy in Annapolis, Maryland in 1970 and received his masters degree from the University of Southern California.
After 38 years of service to the United States Government he recently retired from the National Oceanic and Atmospheric Administration in Silver Spring, Maryland. He was an avid Washington Nationals Baseball fan and a Navy Football season ticket holder.
A memorial visitation will take place on Friday, October 30, 2015 from 9 am-11am at Fairfax Memorial Funeral Home in Fairfax followed by funeral services at St. Bernadette Catholic Church in Springfield, Virginia at 12:00 pm. An inurnment will be held at the United Stated Naval Academy Cemetery at a later date.
In lieu of flowers please send memorial donations to Capital Caring at 2900 Telstar Court in Falls Church, Virginia.
Updated: September 12, 2018
Curator: Ed Moore