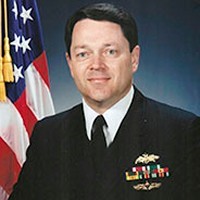 We are heartbroken to announce on December 10, 2022, Frederick (Fred) Roger Clements of Hudson, WI, loving husband, father and grandfather, passed away at the age of 74.
Fred leaves behind his wife, Faye Proulx, his children and step-children, Christopher Clements, Corey (Tara) Clements, Kelly (Cory) Jacklitch, Mara Alvarez, Maxwell Proulx, brother David (Madeleine) Clements and grandchildren Kayleigh and Aidan Clements and Lucas and Abel Jacklitch. Fred was preceded in death by his first wife, Judy Clements, and parents Elmer and Mary Clements.
Fred grew up in New Lexington, Ohio. He showed early on he would grow up to be a strong and exceptional man, graduating high school as valedictorian and captain of the football, basketball and track teams. After receiving a Congressional appointment to attend the United States Naval Academy, Fred graduated the Academy with a mathematics degree and then earned his Masters Degree in Civil Engineering from Purdue University.
Fred earned the rank of Captain in the United States Navy and proudly served as a Naval Officer for 28 years. His awards include a Meritorious Unit Commendation with the USS Basilone, a Meritorious Unit Commendation with OICC Guam, a Navy Unit Commendation with OICC Trident, a Navy Commendation Medal, and a Meritorious Service Medal.
After retiring from the Navy, Fred finished his distinguished career as Managing Director of Facilities at Northwest Airlines where he met his devoted wife and traveling partner, Faye. Before Parkinson's Disease changed life for Fred, they enjoyed nearly 20 years together traveling, biking, dining and simply having a wonderful time just being together. While Fred wore the cap of a Navy Captain, he wore other caps too and wore them well. He wore the cap of father and coach for his kids, coaching youth soccer and basketball. He wore the cap of role model and inspiration to his step-children. He wore the cap of supportive and loving husband and friend. Fred will forever be missed. Fair skies and following seas, Captain Clements.
Mass of Christian Burial will be held on Friday, December 16, 2022 at 2:00 p.m. at St. Patrick Catholic Church, 1500 Vine St., with a visitation held one hour prior to the Mass at church. The Mass will be livestreamed on St. Patrick's Facebook page. Memorials are preferred to Tunnels to Towers Foundation, t2t.org/ O'Connell Family Funeral Home of Hudson, WI - (715) 386-3725 oconnellfuneralhomes.com
Updated:14 December 2022
Curator: Ed Moore