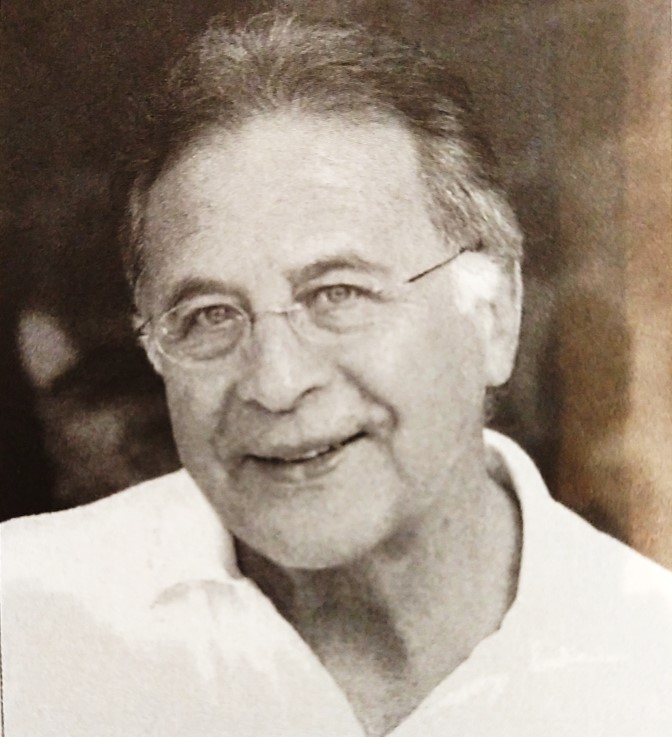 Gilbert Manuel Gonzales (Gibs), 74, went to be with our Lord on Monday, February 15 2021, after a long battle with a neurological condition.
Gil was born in Las Vegas, NM on December 24, 1946 to Gilberto and Eliberta Gonzales. He attended Las Vegas Public Schools and graduated from Robertson HS in 1965. He attended New Mexico Highlands University on a football scholarship for one year prior to his nomination to the US Naval Academy where he graduated in 1970. For several years he served as an instructor of Naval Science and Engineering at the Academy before retiring in 1977 with the rank of Lieutenant Commander. Gil later earned his MBA from Georgetown University.
Gil made his family home in Richmond, Virginia for over 20 years; he moved to Reston, Virginia after his children had left home to be closer to his consulting work in Washington, D.C. He was incredibly outgoing and friendly and enjoyed football tailgating, social dancing, as well as the arts. As he approached retirement, Gil also became a prolific potter and made countless vases, bowls, plates, teapots and cups that he designed, decorated, and glazed and gave to family and friends and later sold and auctioned for local charities. He was also a skilled carpenter who in his spare time designed and made traditional wooden toys for children in need in Virginia and Maryland. He loved to make things, to fix things around the house and to experiment in the kitchen. He loved the outdoors, camping, hiking, fishing, boating and skiing. He loved his family very much.
After his diagnosis, he decided to move to New Mexico in 2018 to be closer to family and old friends.
He is preceded in death by his wife Judith Marsella Gonzales; parents Gilberto and Eliberta Gonzales, in-laws John and Bernice Marsella, and elder brother Nash Gonzales.
Gil is survived by his daughter Lindsay Gonzales of Madrid, Spain, son John Gonzales and wife Karen of Pittsburgh, Pennsylvania. Gil is also survived by his sister Rachel Garcia (Max) of Las Vegas, NM and brothers Jake Gonzales (Susan) of Nambe, NM and David Sanchez of Las Vegas, NM. Nieces and nephews: Dolores Garcia of Phoenix, Arizona, Daniel Garcia (Joe) of Albuquerque, NM, Robert Gonzales (Carrie) of Nambe, NM, and Rebecca Sadlowsky (Daniel) of Houston, TX.
It was Gilbert's wish to be cremated. Online Memorial services will happen on February 27th & 28th from 3pm to 5pm EST.
Updated: February 25, 2021
Curator: Ed Moore