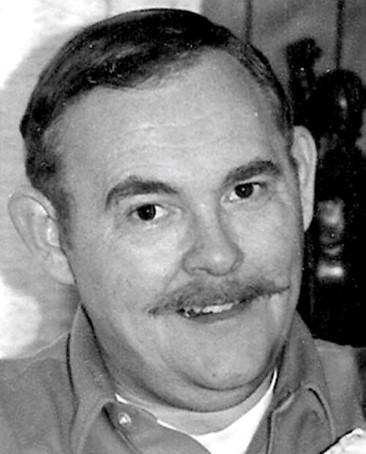 James S. Crockett Jr., 64, of Jay, went to be with his Lord on Saturday January 19, 2013 at Hospice and Palliative Care Unit at Togus in Augusta, Maine after being seriously ill for a brief time.
He was born in Farmington, Maine August 28, 1948, son of J. Sherman Crockett Sr and Dawn (Whittemore) Crockett. He was raised in North Jay and graduated from Jay High School in 1966. He received an appointment to the U.S. Naval Academy but left the Academy during his second year.
He enlisted in the U.S Navy and made his career in the military for 22 years during which time he served in Idaho, the Azores, Winter Harbor, ME, Puerto Rico and Pensacola, FL. and retired with a rank of Chief Petty Officer.
While in the military, he was blessed by the birth of his only daughter, Erica Lynn (Crockett) Carwile who was truly the joy of his life. Erica currently lives in Virginia Beach, Virginia. She married Gene Carwile and Jim was further blessed with twin grandsons, Rick and Wesley who are now eleven years old.
After retiring from the Navy, Jim fulfilled his life long dream of returning to Maine. He was employed at Central Maine Medical Center as security officer of the IT department. He retired from CMMC in 2003. During his retirement, he was blessed to find his soul mate Christa Salley of Skowhegan, whom he married on Feb. 18, 2006 in Jay. They shared a very special relationship while residing on Oak St in Jay, Maine. Christa was by Jim's side throughout his illness and his passing, always praying for him and reassuring him of the love of his Lord and of his eternal life.
Jim had an extraordinary love for his family and friends, enjoyed the out of doors as a child and became an avid photographer. His other hobbies included electronics, woodworking, visiting lighthouses and he especially enjoyed time at Bailey Island.
He is survived by his wife Christa Crockett of Jay, his daughter Erica Carwile and her husband Gene and two grandsons Wesley and Rick Carwile of Virginia Beach, Virginia, his only sibling Vicki (Crockett) Roy of Poland Spring and her children Anthony Roy of Bridgton, Andrew and wife Rachelle Roy of Bridgton and Brittany Dawn Roy of Poland Spring and her partner Joshua Gilpatrick. Also surviving are his step children Claudio Melis of Germany, Anya and Paul Hanoville of Florida, Jane Lefebvre and partner Craig Egleston of Massachusetts, Ramona and husband Bill Julliano of Benton and Joseph and Gretchen Salley of Oakland and step grandchildren Danny. Elizabeth, Brianna, Abby, AJ, Trenton, and Lavinia. Also surviving are his nieces Olivia and Avery and nephews Carson and Parker and many friends and relatives. Jim was predeceased by his maternal grandparents Percy and Della Whittemore of North Anson, his paternal grandparents Cecil and Bette Crockett of Skowhegan and his parents James Sherman and Dawn Crockett of Jay.
Updated: September 10, 2018
Curator: Ed Moore