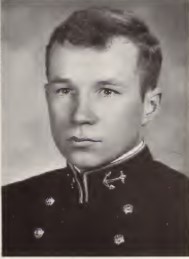 James Nickey Lingan, 49, a partner in the Crystal City office of KPMG Peat Marwick, where he specialized in public contracting, died March 24, 1998 at a hospital in Idaho Springs, Colo., after a heart attack. A resident of Alexandria, he was on vacation in Colorado when stricken.
Mr. Lingan was born in Harrisburg, Pa., and grew up in Alexandria. He was a 1966 graduate of Washington's Gonzaga College High School, and in 1970, he graduated from the U.S. Naval Academy.
For 11 years, he served in the Navy as an aviator based on the carriers Coral Sea, Saratoga and Independence, and he had tours of duty in the Mediterranean and Vietnam. Later he was a captain in the Navy Reserve.
After leaving the Navy, he was a pilot for Air Florida in the early 1980s, then returned to the Washington area and joined Peat Marwick.
Survivors include a son, Casey Matthew Lingan of Charlottesville; his companion, Kathleen Robertson of Alexandria; his mother, Bettie Nickey Lingan of Alexandria; and three brothers, Thomas Lingan of Baltimore, Robert Lingan of Falls Church and Joseph Lingan of Spokane, Wash. His marriage to Patricia Hartigan Lingan ended in divorce.
Updated: August 30, 2018
Curator: Ed Moore