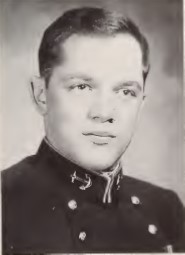 Lance was born June 4, 1948 in Redding, California to Vera Mae and Victor Allen Clabaugh. He enjoyed growing up in Salt Lake City, and thought that his friends built the person he became. He will be remembered for his polite, friendly, outgoing, and generous nature.
Lance graduated from Skyline High School, where he was a member of the football team, the track team, concert choir, and Ushers Club. Lance attended the U.S. Naval Academy, where he played football and rowed crew. He graduated in 1970. He served in the USN as a Naval Aviator (helicopter pilot), joining the tradition of his father and only brother, Cecil, who were also Naval aviators.
Lance was stationed at the USN base in San Diego, where he met and married Cynthia (Cindy) Thompson. They became the parents of two sons, Morgan and Chad. Lance's family cherished their time with their wonderful husband and father.
Lance spent the last 35 years of his life in San Diego. He was instrumental in developing the USN drug and alcohol treatment program, which he also directed for all the USN ships which docked in San Diego. He also served on the board of the Crossroads Foundation, a recovery program for female alcoholics. Lance earned his Masters Degree in Clinical Psychology, and was working on his PhD in Clinical Psychology at the time of his death.
Lance passed from this life, surrounded by family and friends, on July 30, 2009, after a battle with cancer. His passing is mourned by his beloved wife, Cindy, his sons, Morgan (wife Cathy) and Chad (wife Emily), and his brother, Cecil Clabaugh, and Cecil's two sons. Lance's first granchild, born after Lance's death, was named Hudson Lance Clabaugh.
Lance's funeral services were held at the Fort Rosecrans National Cemetery, August 14th at 9:00 a.m., followed by a reception at St. Dunstan's Episcopal Church.
Updated: September 12, 2018
Curator: Ed Moore