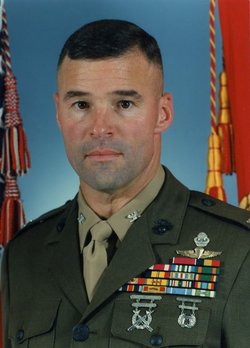 Andrew Nichols "Nick" Pratt, Colonel, USMC (Ret.) passed away on December 28, 2013, at the age of 65. Nick passed peacefully, surrounded by his loving wife and adoring daughters, cancer-free and like he lived his entire life, with tremendous courage and dignity.
Born in Bethesda, Maryland to Captain William V. Pratt II and Jean H. Pratt, Nick joined a long line of distinguished military service men and women. He graduated from the United States Naval Academy in 1970, and was commissioned as a Second Lieutenant in the U.S. Marine Corps.
Nick quickly came into his own as a natural-born leader, Marine and scholar. In 1979 he was awarded the Navy and Marine Corps medal for Heroism, risking his own life to save two badly wounded Lebanese civilians. Among many, his career highlights include service with the CIA Special Operations Group, Battalion Commander of 1/9 and Director of the Command and Staff College in Quantico, Virginia.
Following his retirement from the Marine Corps in 1996, Nick continued to dedicate his life to the protection of innocents when he became a professor of strategy and international politics at the George C. Marshall Center in Garmisch, Germany. His professional passion culminated in the "Program on Terrorism and Security Studies', a course he founded and directed for nearly two decades. Some ten thousand students have passed through the PTSS; their knowledge and understanding gained under Nick's tutelage is shaping the future of their countries in combating terrorism.
Nick took tremendous pride in both his students, and the course's global impact. In 2008, Nick took a brief leave to serve as the U.S. Special Envoy for Middle East Regional Security in Jerusalem and the West Bank, supporting U.S. efforts to resolve the Israeli-Palestinian conflict. Nick taught and lived his life with unshakeable conviction and commanded great respect from his students, Marines, friends and family. Even greater than his outstanding mind was the genius of his heart. He saw potential in all those he instructed, and leading by example, pushed those around him to achieve success with the belief that you can do anything to which you set your mind.
Nick will forever be remembered for his profound love of family, his faith, his patriotism, his brilliant mind, his handsome stature and his welcoming, twinkling eyes. He is survived by his best friend and wife of 34 years, Marianna M. Pratt; his four beloved daughters, Abigail V. Pratt, Sarah M.P. Fink, Susannah N. Pratt and Louisa V. Pratt; his sister Mary P. Holcomb; and adoring sons-in-law, nieces and nephews.
His interment at Arlington National Cemetery will be held on Friday, April 4, 2014 at 11 a.m. In lieu of flowers, the Pratt family asks that you make donations to the Travis Manion Foundation, an organization whose mission Nick embodied: the fostering of strength of mind and body to create a generation of future leaders, devoted to selfless service, strong leadership, and courage.
Updated: September 14, 2018
Curator: Ed Moore