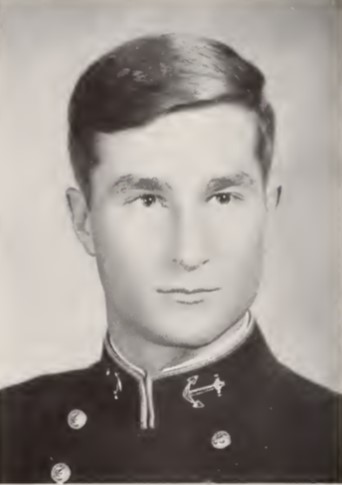 Peter Haring of Naples Florida passed away at home on April 1, after a year-long battle with cancer. Peter grew up in Stony Brook and graduated from Earl L. Vandermeulen High School in 1966, where he won the New York State championship in the floor exercise as a member of the gymnastics team. He graduated from the United States Naval Academy in 1970.
Peter met his future wife Gayle Shank as a blind date, while at a gymnastics meet at Penn State University. They were married in 1971. After completion of nuclear power school, Peter served as an officer on nuclear submarines out of the US Naval Base in Charleston, SC and as a naval liaison with the Electric Boat Company in New London, CT.
After his Naval Service, Peter received an MBA from Harvard Business School and worked in the broadcast and investment banking industry. During this time, Gayle attended Simmons College and received her Master's Degree. Peter started his civilian career with CBS in New York City. He later ventured to HBO International and then Morgan Stanley Capital Partners. Their son Alexander was born in 1988. Alex was an all-league soccer player and later graduated from Columbia University as a member of the varsity soccer team, majoring in economics. Peter and his family resided in New York City and New Castle, NH before retiring in 2008 to Naples, FL.
Peter is survived by his wife, Gayle; son Alex; mother, Winnie Tobin; sister, Patrice Butterfield and brothers Chris and Paul.
Updated: October 26, 2018
Curator: Ed Moore