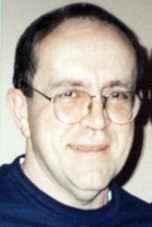 Randall D. "Randy" Rankin, 69, passed away Monday, December 4, 2017, in St. James (Mo.) Veteran's Home. He was born August 16, 1948, in Washington, a son of the late Dale K. Rankin and Irene E. Rankin.
Mr. Rankin was a 1966 graduate of Trinity High School and a 1970 graduate of the U.S. Naval Academy. After graduation, he specialized in nuclear power and served in the James Madison and J. Mendel Rivers submarines for five years.
After his military service, Mr. Rankin earned a master of business administration degree from Carnegie Mellon University. Subsequently, he worked for Booz Allen Hamilton, followed by General Electric. He then founded his own private consulting firm, Rankin and Associates.
In 1995, he married the late Jeanne Rankin and worked for Bank One in Columbus, Ohio. He then suffered cardiac arrhythmia, which led to his residency in St. James Veteran's Home.
Surviving are two sons, Campbell (Alexandra) Rankin and Alexander Rankin from his first wife, Ruth Rankin; twin grandsons Myles and Charles Rankin; two sisters, Carol (Donald) Resek and Renee (David) Scarborough; a brother, Jeff (Denise) Rankin; and nephews and nieces.
A private burial service will be held Friday, December 15, in National Cemetery of the Alleghenies, Cecil Township.
Updated: April 04, 2018
Curator: Ed Moore