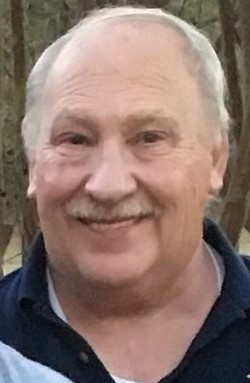 Retired Navy Lt. Cmdr. Robert C. Brubaker, 69, of Meridian, Miss., passed away Sunday, April 30, 2017 at Anderson Hospital.
Robert attended Dupo Grade School and Belleville Township High School.
He graduated from the United States Naval Academy in 1971. After receiving his Wings of Gold in 1973, he was assigned as a Jet Flight Instructor at NAS Meridian with the VT-9 Tigers. In 1976, Robert was transferred to the Panama Canal Zone as the Officer in Charge of the Patrol Boat School. In 1979, he served his final three years on active duty as NAS Meridian. Finally in 1981, Robert began his new career as a flight simulator instructor and retired after 33 years in order to pursue his life-long interest as an avid gun collector.
Robert was preceded in death by his parents, Virgil and Florry Brubaker.
He is survived by his wife of 46 years, Paula; brother, William of Smithton, Ill.; children, Michael (Perry), Steven (Leah), Katherine (Brandon), and Christa; and grandchildren, Emery Brubaker, Noah Brubaker, Reid Allen and Clark Allen.
Visitation: Visitation from 11 a.m. to Noon on Friday, May 5, 2017 at Robert Barham Family Funeral Home, Meridian, Miss.
Services: Graveside services will be held at Noon on Friday, May 5, 2017 at Forest Lawn Cemetery with Father Matt Simmons of St. Patrick's Church officiating.
Updated: August 30, 2018
Curator: Ed Moore