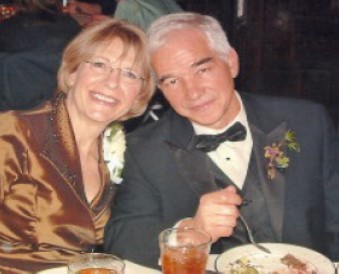 Roger Wesley Carr, Jr. succumbed to pancreatic cancer at age 68 on September 16, 2015, surrounded by his loving family.
A memorial service celebrating Roger's life will be held this Sunday, September 20, 2015 at 4pm EST @ Community Bible Church in Kennesaw, GA, where he served as an elder for over twenty years.
Son of Mr. & Mrs. R.W. Carr, Roger was born November 4, 1946, in Roanoke, Virginia.
He graduated from the U.S Naval academy in 1970, and served five years in the U.S. Navy as a submarine officer. He spent his civilian career as an engineer in several states before settling in Acworth, Georgia. He went on to manage the engineering department at Crane Co., where he spent most of his career before retiring in 2013.
He enjoyed fishing, running, organic gardening, selling the vegetables at the local farmers market, studying the Bible and learning Hebrew. But his true passion was serving Jesus Christ through loving his family and church.
Roger is survived by his wife Betty, his children Ben, Jenny, Lara, David and Audrey, his grandchildren Reagan, Dylan, Ezra, Marleigh, and Boaz, as well as his siblings Mike, Barbara, Jane, John, and Don.
In lieu of flowers, the Carr family requests that donations be made to Pancreatic Cancer Action Network in Roger's name, at pancan.org/give, or by mail to Pancreatic Cancer Action Network, 1500 Rosecrans Ave., Ste. 200, Manhattan Beach, CA 90266-3721.
Updated: September 12, 2018
Curator: Ed Moore