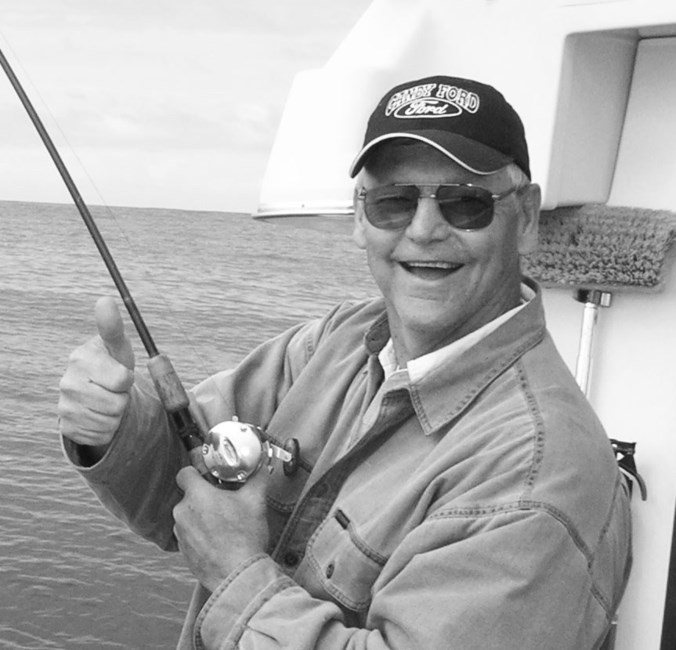 Nicknamed "Spike" for his habit of landing fighter jets hard on the runway, Colonel Terry Spike McKinsey (Ret) passed away peacefully, surrounded by his family, on January 15, 2019. During his 72 years, Spike's undeniable strength, unconditional kindness, and unquestionable integrity made a lasting impact on his friends, colleagues, and family.
Born in Oregon City on September 11, 1946, he graduated from West Linn High School before enlisting in the Army in 1965. Shortly thereafter, he received appointments to both West Point and the US Naval Academy; he chose Navy and became a Marine fighter pilot. Go Navy, Beat Army!
In 1978 Spike returned to his beloved Oregon with his wife and best friend Anna (Kucynda) McKinsey, to fly for the Oregon Air National Guard. From 1989-1995 Spike served as the respected base Commander, retiring in 1995 as a Colonel with over 30 years of service in all four branches of the military.
After retiring from the military Spike flew the line for Horizon Airlines and later became Assistant Chief Pilot. He voluntarily retired from his position at Horizon in 2010 to prevent a young pilot from losing his job due to budget cuts.
In retirement Spike volunteered with multiple non-profit organizations including: Habitat for Humanity and Northwest Medical Teams. He counseled troubled veterans in the State Prison system, and was acting Vice President of Operation Healing, an organization committed to offering wounded veterans outdoor experiences to aid in their rehabilitation.
Spike lived a life true to his values. He stood for what is right and didn't hesitate to step in when he saw injustice in action. He loved fishing, baseball, ice cream, 1950s pop music, and the country he served with all his heart.
Spike is survived by his sister Julie, wife Anna, children Krista (Mike) and Michael; and three grandsons: Ezra, Eli, and Leo.
In lieu of flowers, please donate to the Coastal Conservation Association of Washington to support salmon conservation efforts. Spike loved to fish for salmon in retirement. You can donate online at www.ccawashington.org/donate.
Funeral service is at The Madeleine (3123 NE 24th Avenue,) on Friday, January 25 at 11:30 am, followed by internment at Willamette National Cemetery (11800 SE Mt. Scott Blvd) at 2:00pm. A Celebration of Life will be held from 6-10:00 pm on January 25 at The Aerie at Eagle's Landing (10220 Southeast Causey Avenue). All are encouraged to attend.
ACCOMODATIONS: For those in need of a hotel, The Marriot at Clackamas is close to the cemetery and centrally located. https://www.marriott.com/hotels/travel/pdxck-courtyard-portland-southeast-clackamas/?scid=bb1a189a-fec3-4d19-a255-54ba596febe2
Updated: March 02, 2019
Curator: Ed Moore